Hot Wheels Legends Tour event in Romeoville canceled after fatal shooting
ROMEOVILLE, Ill. - The Hot Wheels Legends Tour event that was scheduled to take place in Romeoville Saturday has been canceled after one person was killed and another was wounded in a shooting at an entertainment center Friday night.
The event was scheduled to take place at the Walmart located near Scene75 Entertainment.
At about 9 p.m. Friday two people were shot at the entertainment center located at 460 S. Weber Rd.
A 19-year-old man from Chicago was shot and died from his injuries. A 16-year-old boy was also shot and is listed in stable condition.
The alleged gunman has been identified but has not yet been located. Two other people have been taken into custody in connection to the incident.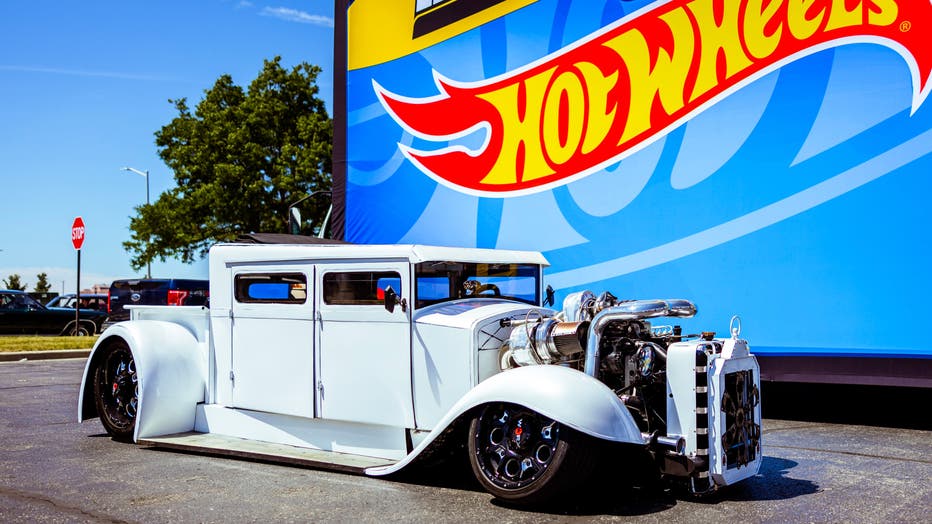 CREDIT: Hot Wheels Legends Tour
SUBSCRIBE TO FOX 32 ON YOUTUBE
A spokesperson for the Hot Wheels Legends Tour event released the following statement:
"We have learned of a shooting that has taken place near the Walmart in Romeoville. The investigation is currently ongoing and our thoughts and prayers are with the victims.
The safety and well-being of the attendees and entrants of the Hot Wheels Legends Tour are of the utmost importance, so we are canceling Saturday's event. We hope to reschedule this event once we can do so safely and we will share details as the situation develops. 
Thank you for understanding."