Judge rules man's arrest for writing profanity on speeding ticket was unconstitutional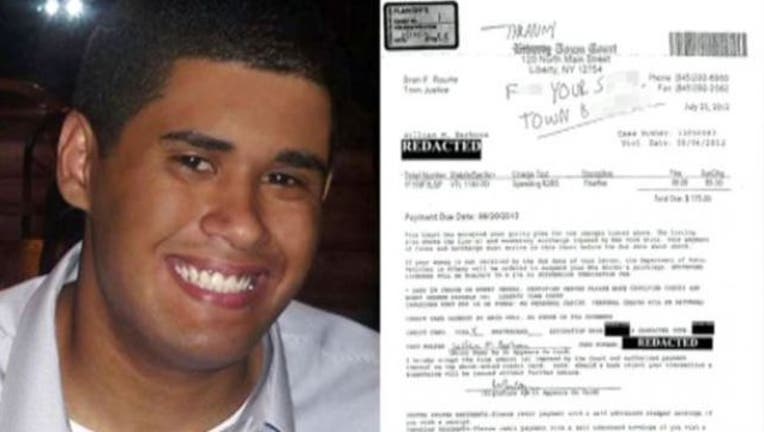 article
(FoxNews.com) - A federal judge has ruled that an upstate New York town violated a Connecticut man's First Amendment rights when he was arrested on a charge of aggravated harassment for writing profanities on a $175 speeding ticket three years ago.
In ruling issued last week, U.S. District Judge Cathy Seibel allowed Willian Barboza's lawsuit against the village of Liberty, N.Y. to proceed on claims the town of approximately 10,000 people 100 miles northwest of New York City failed to properly train police officers about free speech.
The New York Civil Liberties Union, which represented Barboza, publicized a transcript of the trial Tuesday.
Barboza, who was 22 at the time of his initial arrest, was stopped for speeding on Route 17 in May 2012, according to The New York Times. On his payment form, Barboza crossed out the name of the town and wrote "Tyranny" in its place. He then wrote the phrase "F--- your s----y town b----es."
Read more on FoxNews.com.