Man brings motorized recliner to watch Dallas Trump protests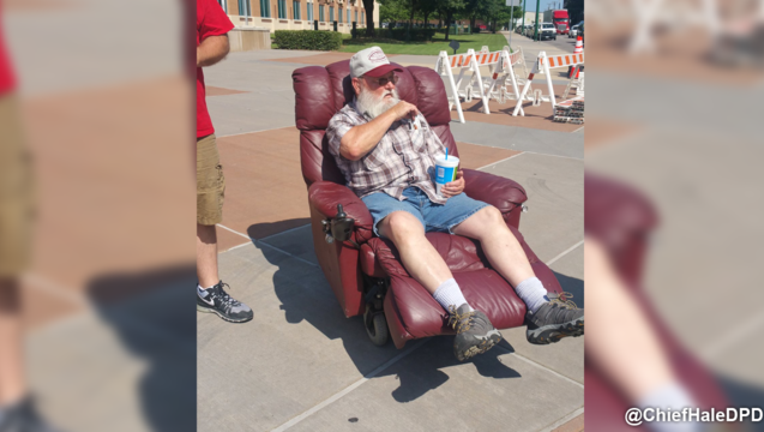 article
One man has a front row seat to the protests of Donald Trump in Dallas – literally.
A man brought a motorized leather reclining chair and parked it in the middle of a closed-off street near Gilley's.
He's geared up for the heat too, with sunglasses, a hat and a large soda cup.
Oh, and he's wearing jorts.
Who says America isn't already great?!
You can follow continuing coverage of Trump's Dallas visit on FOX4News.com, Facebook and Twitter.