Man calling himself 'Baby Danielle' breaks into day care, leaves staff bizarre notes about diapers: police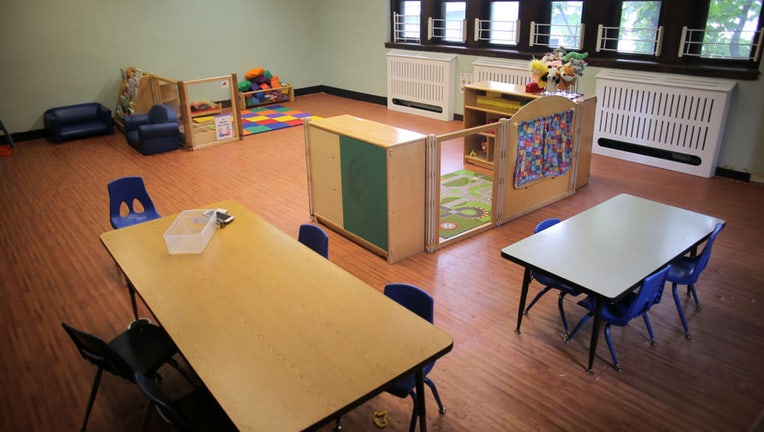 article
A 65-year-old New York man allegedly repeatedly broke into a day care center, stole diapers and left money and bizarre notes for staff that asked them to "play along" while acting as if he were a baby girl.
The Monroe County Sheriff's Office arrested Holley resident Daniel R. Seeler, 65, on Feb. 18 after he allegedly broke into the Inspire! Learning and Childcare center in the town of Clarkson, about 20 miles west of Rochester.
The center's director told authorities that an employee on Jan. 30 found $120 and a note that asked if the day care had any adult-sized diapers and if employees could "play along" with him, WHAM reported. The director said staff found a similar note accompanied by $200 a week later.
The day care center installed a surveillance camera after the first incident and alerted police.
RATS FOUND IN DAY CARE CENTER USED BY FAMILIES OF HOUSE MEMBERS: REPORT
On the morning of Feb. 11 – a Saturday – the surveillance system alerted staff of activity at the day care center. Upon arrival at the facility, the director said she found that someone had rummaged through the diaper bin and left another note and more money.
The note reportedly included sizes for pants, shoes, bras and dresses and indicated that the man wanted to play as a baby girl and referred to himself as "Baby Danielle," WHAM reported.
The following Saturday, staff were again alerted by the security system, and video showed a man trying to put multiple diapers together to make a big one. The director said the man ran to the bathroom during the incident, pulled his pants down, put the diaper on, then put his pants back on and ran out of the child care center.
NON-BINARY TEACHER HAS 'GOOD LAUGHS' ABOUT HIDING KIDS' GENDER CHANGES FROM PARENTS, CLAIMS SUPPORT FROM ADMIN
The director called the police again and reported what she saw in the video. The incident also included Seeler allegedly drinking half a bottle of formula, using a bib and stealing a total of three diapers.
Seeler was arrested and charged with burglary and petit larceny, WHAM reported. He was released after an appearance ticket.
PENNSYLVANIA CHILD CARE WORKER ACCUSED OF PHYSICALLY ABUSING 3 TODDLERS, PLACING ONE IN A HEADLOCK
Police said Seeler confessed to the string of incidents and argued that he was working through addiction.
The day care center's owner said staff did not know Seeler and that they have since boosted security measures at the facility.
CLICK HERE TO GET THE FOX NEWS APP