Man charged with string of suburban vehicle burglaries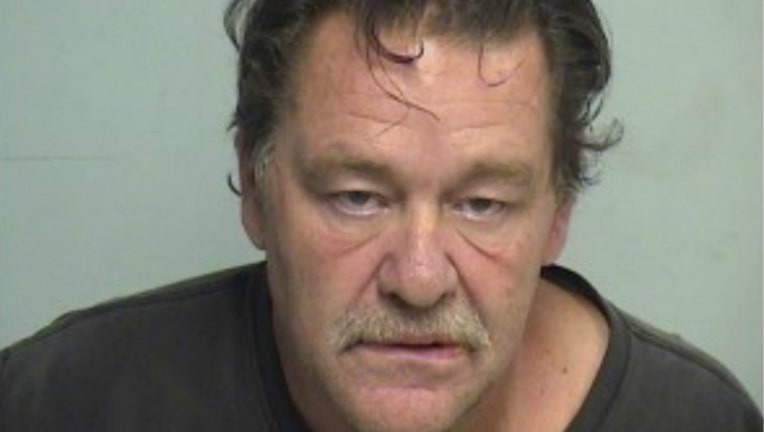 WAUKEGAN, Ill. (Sun-Times Media Wire) - A man is facing multiple felony charges for a series of vehicle burglaries this month in the north suburbs.
David G. Walker Sr., 57, is charged with two counts of burglary, three counts of driving while license revoked and one count of criminal damage to property, all felonies, according to a statement from the Lake County sheriff's office. He was also charged with misdemeanor counts of attempted theft and resisting a peace officer.
Detectives were conducting surveillance in response to recent vehicle break-ins when they saw Walker try to steal a skid-steer loader about 3 p.m. July 18 from a parking lot in the 35800 block of North Northern Avenue in unincorporated Waukegan, the sheriff's office said. He was unable to take the loader and left the area.
Between 1:30 a.m. and 3 a.m. on July 20, detectives also saw Walker commit burglaries to vehicles in the 1500 block of Wilson Avenue, the 1400 block of North Avenue and the 1300 block of North Jackson Street, all in Waukegan, authorities said. He then drove to a motel in the 600 block of North Green Bay Road in Waukegan.
When officers moved to arrest him, Walker tried to drive away and backed a Ford F-150 into the motel, according to the sheriff's office. He continued to resist arrest and officers used a stun gun on him before taking him into custody.
Walker, who lives in Gurnee, was taken to a hospital after complaining of pain caused by the stun gun, the sheriff's office said. He was then taken to the Lake County Jail, where he remains in custody on $75,000 bail.
Investigators recovered all the stolen property while he was under surveillance.
At the time of his arrest, Walker was on parole for 2013 felony conviction on charges of driving on a revoked license and theft, according to the sheriff's office and the Illinois Department of Corrections. He also has convictions for theft, attempted burglary, aggravated fleeing police and aggravated battery dating back to 1997.
His next court date was set for Aug. 7.