Man shot on Chicago Red Line train near 47th Street station
CHICAGO - A man was shot on a Red Line train Tuesday near the 47th Street Red Line station.
The man was traveling on a train about 7:50 p.m. in the 4600 block of South Wentworth Avenue near the 47th street stop when he got into an argument with someone who pulled out a gun and opened fire, Chicago police said.
The man was struck in the back and legs, and he was taken to the University of Chicago Medical Center in serious condition, police said.
Chicago police Supt. David Brown said the attack was caught on video. "The offender shoots at the victim and then the offender flees, making good his escape from the platform," he said.
SUBSCRIBE TO FOX 32 CHICAGO ON YOUTUBE
The gunman remained at large Wednesday.
Kewhawn George said he was listening to something on his headphones when the two men started fighting. One man beat the other to the ground, and the man on the ground retaliated by shooting.
"I was like, is this is really happening? It was a big disbelief," George said. "Everybody was just shocked, a lot of people screaming."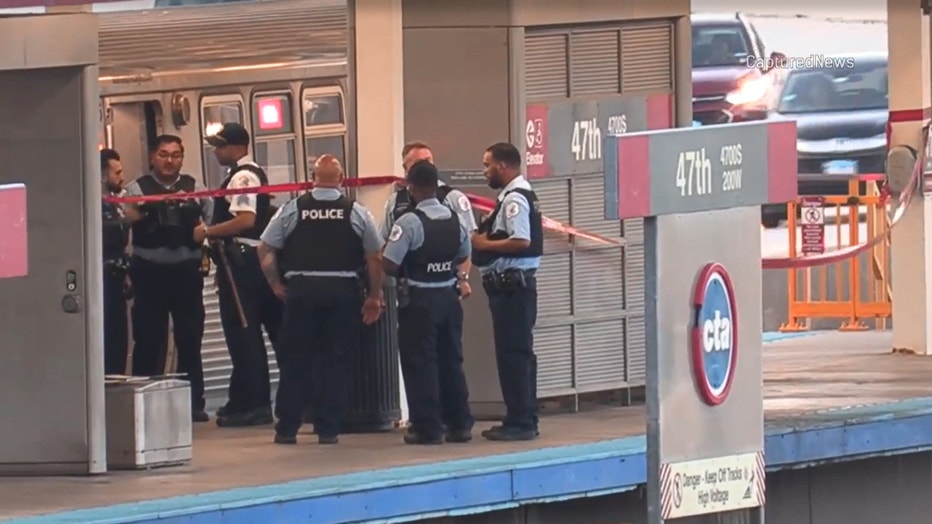 When the train reached the 47th Street stop and the doors opened everybody started running, George said, adding that the fight which led to the shooting seemed to have started after one person bumped into the other.
Last week, a man was killed in a shooting just outside of the 79th Street Red Line station.