Many Illinois students unprepared for college, data shows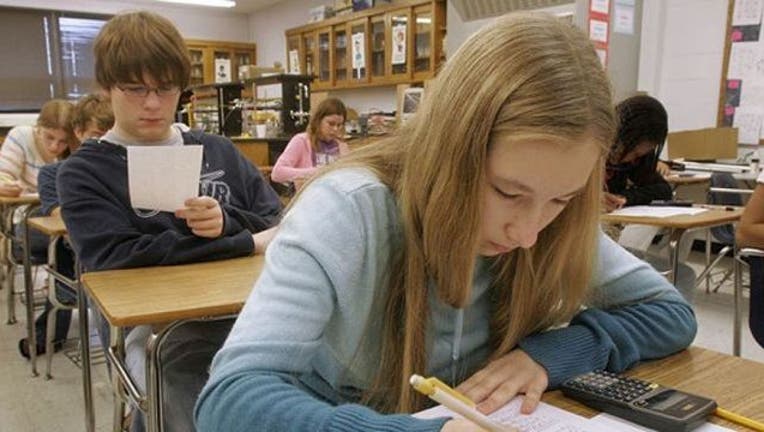 CHICAGO (AP) -- State education data released Friday as part of the annual Illinois Report Card show Illinois high schools are sending many graduates to college unprepared.
Illinois State Board of Education data show that at the 666 Illinois high schools that have ACT scores, 482 schools had more than half of their graduates unable to score at least 21. That score is the national average on the 36-point college entrance exam, and it's a barometer the state uses to determine if students are ready for college.
Just 24.9 percent of this year's Illinois public school graduates scored high enough on each of the ACT's four subjects to be considered prepared for college. That's up from 24.2 percent last year, the Chicago Tribune (http://trib.in/1kgesSy ) reports. Only 26 high schools had at least 50 percent of graduates considered college-ready in the subjects this year.
The Illinois Report Card gives an extensive look at the state's public schools and includes data on exam scores, school finance and socioeconomics. The report released Friday didn't have scores for third through eighth grade, or for some high school students who took new tests in the spring based on Common Core standards adopted in 2010.
The statewide average ACT score for public school students was 20.5. The highest average score in the state was 29.6 at Chicago Public Schools' Northside College Prep, followed by 29.4 at the district's Walter Payton College Prep.
The Chicago district's Jones College Prep had an average ACT score of 27.1, the state's fifth-highest. Principal Joseph Powers said students at the selective-enrollment school get instruction on help preparing for the ACT during the school day, and that they're encouraged to take it more than once.
"There's always potential for improvement," Powers said.
Some schools posted average ACT scores lower than 14. High-poverty schools had the lowest scores, and less than 5 percent of students were considered college-ready at some.
Linda Yonke, superintendent of the top-ranked New Trier district in suburban Chicago, said it takes resources to provide smaller classes and tutoring for students to succeed.
"Money does make a difference -- you have to hire good teachers and develop them," she said.