Marine veteran, new dad, killed in head-on crash after visit with newborn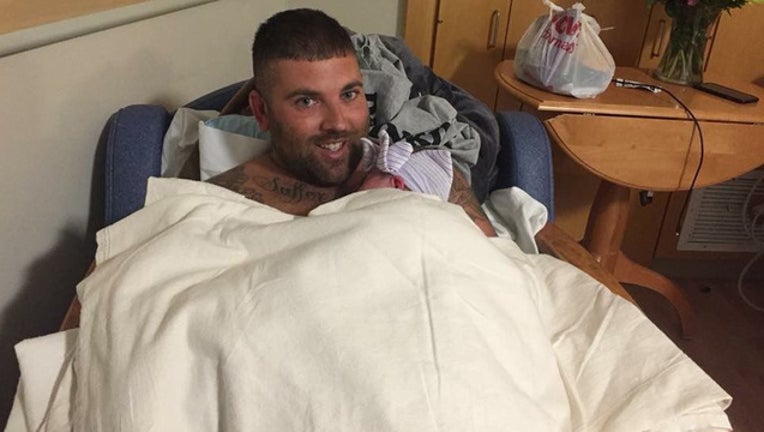 article
FOX NEWS - A Marine veteran who was returning from visiting his wife and newborn at the hospital was one of two people who died in a head-on car crash on Cape Cod, police said.
Barnstable Police responded to reports of a head-on collision along Route 28 shortly after midnight on Saturday.
Officials said 32-year-old Kevin Quinn, of Mashpee, was traveling west when his GMC SUV crashed into a Toyota sedan that was headed in the opposite direction. The driver of the other vehicle, Mickey Rivera, 22, of Fall River, was killed after his car split in two and caught fire, Boston 25 reported.
Officials said Quinn was pinned inside his car and had to be extradited with the Jaws of Life. He was transported to South Shore Hospital, where he was later pronounced dead, Boston 25 reported.
The Cape Cod Times reported that police were apparently pursuing Rivera's car before the crash because he was allegedly driving erratically and speeding.
Family say Quinn, who served two tours of duty in Afghanistan, had just spent the evening with his wife, Kara, and their first child, Logan Audrey, who was born on Wednesday. Mother and daughter were supposed to go home on Sunday.
"Very excited about the new baby, and starting a new adventure in their life [and] all of a sudden, a car comes out of nowhere. Nobody's prepared for that," Rob Dinan, Quinn's friend who served with him in the Marines, told Boston 25.
"Today was supposed to be one of the happiest days of their life, and unfortunately it turned into a sad day for all of us," he added.
A passenger in Rivera's car remains hospitalized.
A GoFundMe page set up for the Quinn family has already raised more than $129,000.