McDonald's now serving a Nutella burger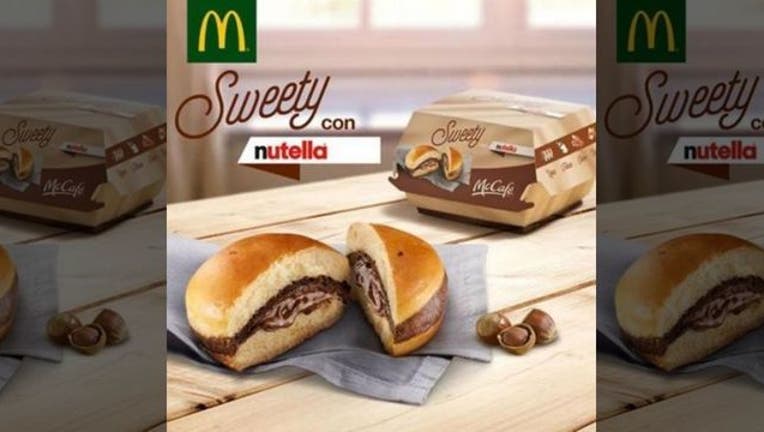 article
FOX NEWS - McDonald's has been experimenting with several mashups and new concepts at a few global locations but the Golden Arches may have finally found a real sweet spot with a new pastry.
In Italy, the chain just unleashed a dessert it's calling a "Sweety with Nutella" at its McCafe branded stores. The "sandwich" is served in a traditional cardboard burger box and features a layer of the chocolate-hazelnut spread baked into the bun so it's sealed into the bread. The pastry does bear striking resemblance to a plain hamburger but there's no meat in this product.
According to Brand Eating, the product is served warm so the Nutella center oozes out when the bun is bitten. Pictures of the new treat surfaced over the weekend with many Nutella fans clamoring for a taste.
The chain has not announced if the product is headed to U.S. McDonald's locations.