National Wrestling Hall of Fame revokes Hastert's awards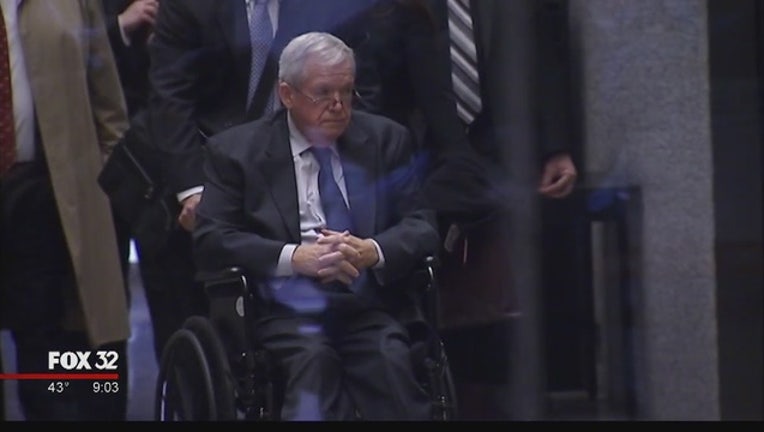 article
STILLWATER, Okla. (AP) - The National Wrestling Hall of Fame said Monday that it has revoked all honors for Dennis Hastert after the former House speaker was accused of sexually abusing teenagers decades ago.
The Oklahoma-based organization said its Board of Governors approved the revocation after its ethics committee found that Hastert's actions were "detrimental to the ideals and objectives" of the Wrestling Hall of Fame. Executive Director Lee Roy Smith said the organization decided to wait for the outcome of Hastert's criminal case before taking any action.
"In the 40 years since it was founded, the National Wrestling Hall of Fame has never had to remove an individual who had received one of its highest awards," Smith said in a statement Monday.
Hastert was sentenced to 15 months in prison Wednesday after pleading guilty to breaking federal banking rules in a scheme to cover up sexual abuse. Federal prosecutors accused Hastert of sexually abusing high school athletes when he was a wrestling coach in Yorkville, Illinois.
The Hall of Fame revoked its Order of Merit and Outstanding American awards given to Hastert, along with separate awards given by the Illinois Chapter of the National Wrestling Hall of Fame and the Dan Gable Museum in Waterloo, Iowa.