North Korea allegedly swells army to fight US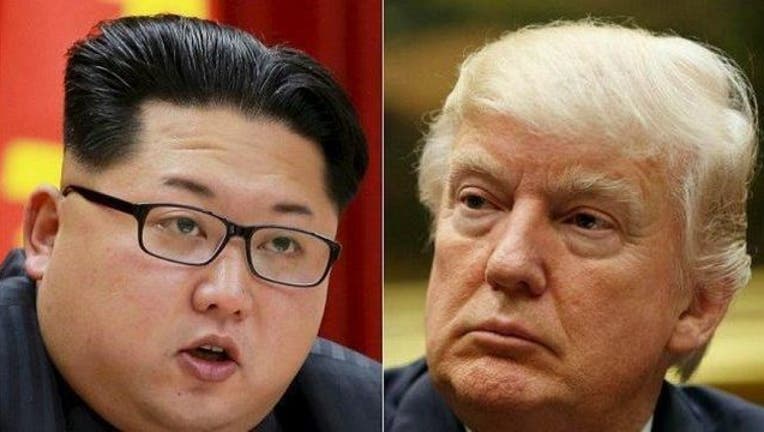 article
FOX NEWS - North Korea said nearly 5 million citizens have offered to join or re-enlist in the Korean People's Army following President Trump's threats to "totally destroy" the country.
About 4.7 million devout "students and workers" – including over a million women – have "volunteered" to join the military amid looming conflict with its neighbors and the U.S., state-run Korean Central News Agency said Thursday.
The report claims North Korean citizens sought to join the army to defend "the leader and socialism" and crush "U.S. imperialists who are running amuck to 'totally destroy' the DPRK."
Younger citizens wrote threatening slogans in their petitions, including "Let us blow up the U.S. empire of evils with five million nuclear bombs!" KCNA reported.
The new recruits reportedly pledged to "take the lead in the final battle against the U.S.," and will become part of the army within six days.
Tensions have been escalating between the U.S. and North Korea since it began showcasing its progress in developing nuclear weapons -- including missile tests and the explosion of what North Korea said was a hydrogen bomb.
Trump has been attacking "Rocket Man" Kim Jong Un for weeks now, urging him to stop the threats. Trump tweeted Sept. 22 that the North Korean leader was "obviously a madman" who would be "tested like never before."
At the United Nations last week, Trump also said the regime was on a "suicide mission" and the U.S. was ready to "totally destroy" the rogue state if forced to defend itself or an ally.
North Korea said earlier this week the U.S. was "declaring war" due to Trump's recent rhetoric. U.S. Press Secretary Sarah Sanders insisted America has "not declared war," calling the charge "absurd."