Oak Lawn man charged with operating steroid lab in bedroom closet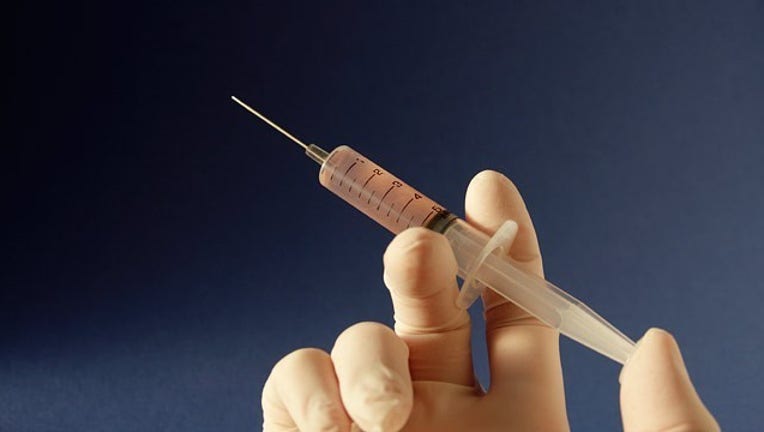 article
CHICAGO (STMW) - A southwest suburban man is facing federal charges of importing anabolic steroids from China, preparing them in a home laboratory and distributing them to suppliers in the Chicago area.
Joseph T. Palermo, 33, of Oak Lawn was arrested Thursday and charged with possession of a controlled substance with intent to distribute, according to a statement from the U.S. attorney's office.
Prosecutors said Palermo imported anabolic steroids, human growth hormones and other pharmaceuticals from China in the form of raw liquid or powder for about five years. He then manufactured them into usable steroids and distributed them to large-scale dealers, earning an estimated $2,000 a month through the illicit operation, prosecutors said.
Palermo ordered the steroids online and often wired money through Western Union, the U.S. attorney's office said. The shipments were sent to P.O. boxes Palermo opened in his own name or the names of people whose driver's licenses he found in a downtown nightclub where he formerly worked as a bouncer.
U.S. Customs and Border Protection officers in San Francisco intercepted a package in June addressed to a home Palermo controlled in Northlake, prosecutors said. The package was declared as "titanium dioxide" but actually contained 359.2 grams of an oily anabolic steroid.
A second Chinese shipment, this time containing a powdery anabolic steroid in a tinfoil baggie, was intercepted in July, prosecutors said. It was addressed to a P.O. box Palermo controlled in Elmhurst.
Federal investigators executed a search warrant on Palermo's Oak Lawn home earlier this month and found a makeshift steroid laboratory in the walk-in closet of a locked bedroom, prosecutors said. Inside the closet were about 600 empty glass vials and about 250 vials filled or partially filled with what investigators suspect are steroids.
Agents also found glass beakers, a hot plate, digital scale and more than 6,000 tablets labeled as anabolic steroids, the U.S. attorney's office said. More than $9,000 in cash and several firearms, including a 9mm Glock handgun, were also recovered from the home.
The possession charge against Palermo carries a maximum sentence of 10 years in prison and a $500,000 fine, prosecutors said.