Olive Garden Food Truck Giving Out Free Breadsticks, Sandwich Samples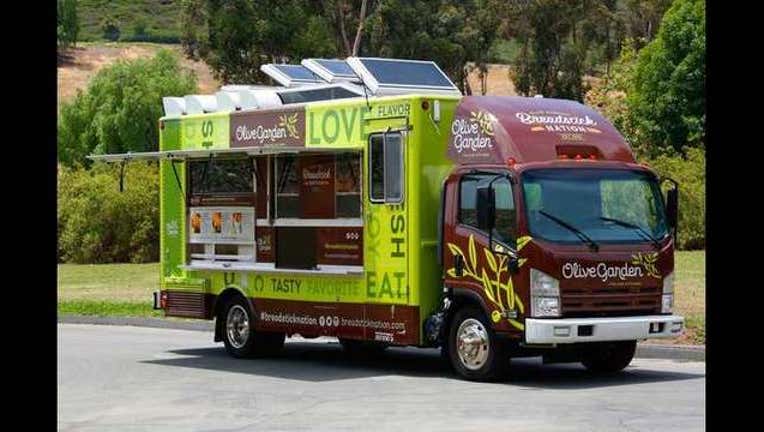 Olive Garden has heard the pleas of the people and is giving out free breadsticks and samples of its breadstick sandwiches via food truck.
The food trucks will be available four times throughout the city from Thursday to Sunday. If you catch one, you can snag a free sample of Olive Garden's Italian meatball sandwich and chicken parmigiana sandwich. Free breadsticks sans the sandwich bits will also be available at the food trucks, said Olive Garden spokeswoman Jessica Dinon.