Omni Hotel guest walks in on burglar in hotel room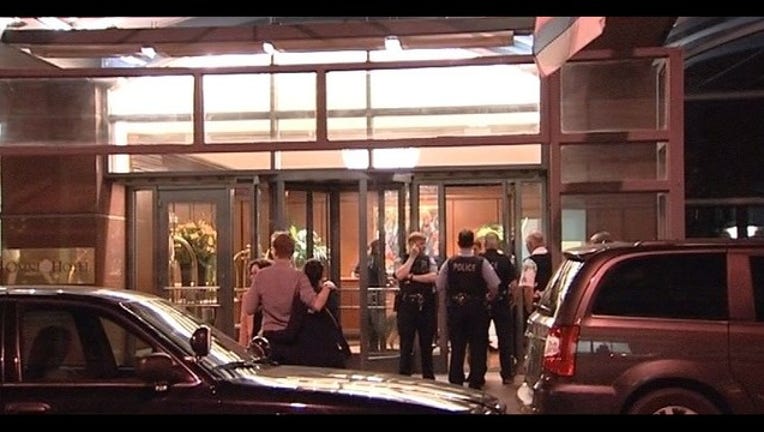 article
A person staying at the Omni Hotel downtown found an armed burglar in their room stealing cash early Thursday.
The guest, whose age or gender weren't known, walked into their room in the 600 block of North Michigan at 1:35 a.m. and found an unknown male going through personal items, police said.
Footage from the scene shows police investigating the Omni Hotel at 676 N. Michigan Ave.
A struggle began between the two before the burglar pulled out a handgun, then ran off with an unknown amount of cash, police said. No injuries were reported.
Further information was not available.