Priest, other passengers celebrate Mexico jet crash survival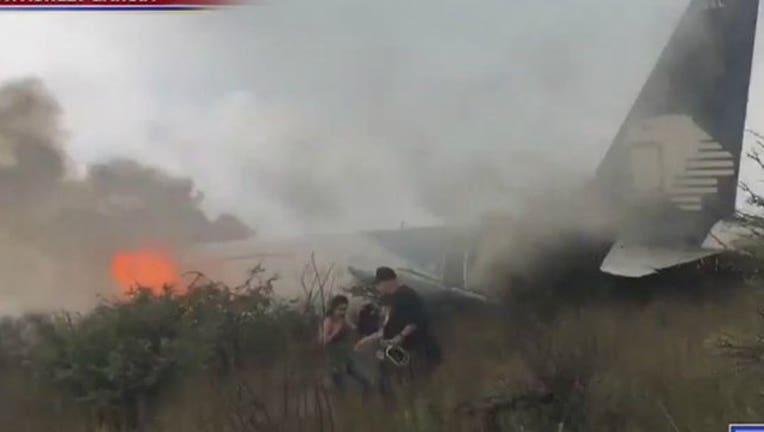 article
DES PLAINES, Ill. (AP) - An Illinois priest and several fellow passengers celebrated their survival of a jet crash in Mexico during a Mass in suburban Chicago.
The Rev. Esequiel Sanchez returned to the Shrine of Our Lady of Guadalupe in Des Plaines with Sunday's Mass, 12 days after the Aeromexico jet crashed during takeoff in Durango in northern Mexico.
Sanchez told worshippers he saw a miracle not only in all 103 people on board surviving, but also in that many passengers returned to the burning plane to help others escape.
Sanchez showed no signs Sunday of the arm injuries he suffered. One injured passenger wore a torso brace, while another had a neck brace.
Passenger Dorelia Rivera of Elmwood Park says Sanchez encouraged others onboard to help as many people as they could.