Professor, Oxford employee indicted in Chicago stabbing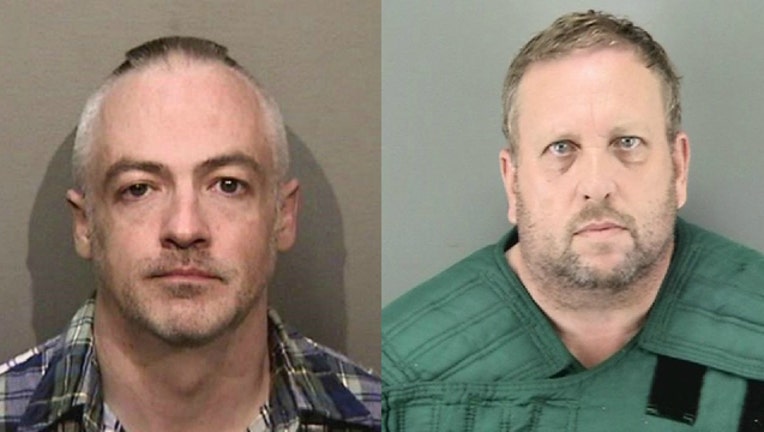 article
CHICAGO (AP) - A grand jury has indicted a former Northwestern University professor and an Oxford University employee on first-degree murder charges in the July stabbing death of a hairstylist in the professor's Chicago apartment, a judge announced Friday.
The announcement made on the scheduled date of a hearing was not a surprise, as prosecutors routinely present their cases to a grand jury rather than let a judge, after a public preliminary hearing, decide whether there is enough evidence charge a suspect.
The indictment of Oxford financial official Andrew Warren was announced first. Warren, wearing a yellow jail-issue jumpsuit, did not speak when he was informed of the indictment, before he was led back to the holding area for detainees. Wyndham Lathem, wearing a tan-colored jump suit was led into the courtroom a short time later, informed of the indictment and then led back to the same area. Both men are being held in Cook County Jail without bond.
The judge said that both men had demanded a trial and ordered them to return to court Sept. 28 for an arraignment. Warren's attorney did not speak to reporters after the brief hearing, but one of Lathem's attorneys, Adam Sheppard, said that during that hearing Lathem will plead not guilty.
Prosecutors contend that 46-year-old Lathem and 56-year-old Warren stabbed Lathem's boyfriend, 26-year-old Trenton James Cornell-Duranleau, dozens of times as part of an apparent sexual fantasy that included killing others, then themselves.
After Cornell-Duranleau's body was found, authorities embarked on a nationwide manhunt that ended on Aug. 4 with Warren turning himself in to authorities in San Francisco. Both men were subsequently returned to Chicago, where prosecutors in a hearing laid out in gruesome detail the slaying of Cornell-Duranleau. They told the judge that Lathem sneaked up to Cornell-Duranleau while he slept in Lathem's high-rise apartment, and began stabbing him. Warren, they said, tried to keep the young man quiet by covering his mouth, struck him on the head with a lamp before, he, too, grabbed two knives and stabbed him.