Prosecutors drop charges in troubled case against 2 men charged with killing CPD Officer Clifton Lewis
CHICAGO - Cook County prosecutors dropped charges Wednesday against two men who were charged with murdering a Chicago police officer and have been incarcerated for more than a decade.
Edgardo Colon and co-defendant Tyrone Clay were charged in the 2011 murder of off-duty police officer Clifton Lewis. Lewis was killed while working security at a convenience store, where two masked men shot him.
Attorneys for Clay and Colon said police coerced confessions out of them, and then suppressed evidence that would have exonerated them, including cellphone records placing one of them three miles away when the murder took place.
"It's been a long journey for me and my family," said LaVetta Maxwell, Clay's mother. "Tyrone is my only son. He's not a perfect son, but he's a good man."
SUBSCRIBE TO FOX 32 ON YOUTUBE
Now, after more than a decade awaiting trial locked up at the Cook County Jail, her son and his co-defendant Edgardo Colon are free men.
"Edgardo spent ten years in the Cook County Jail and elsewhere for a crime he didn't commit," said Paul Vickrey, Edgardo Colon's Attorney.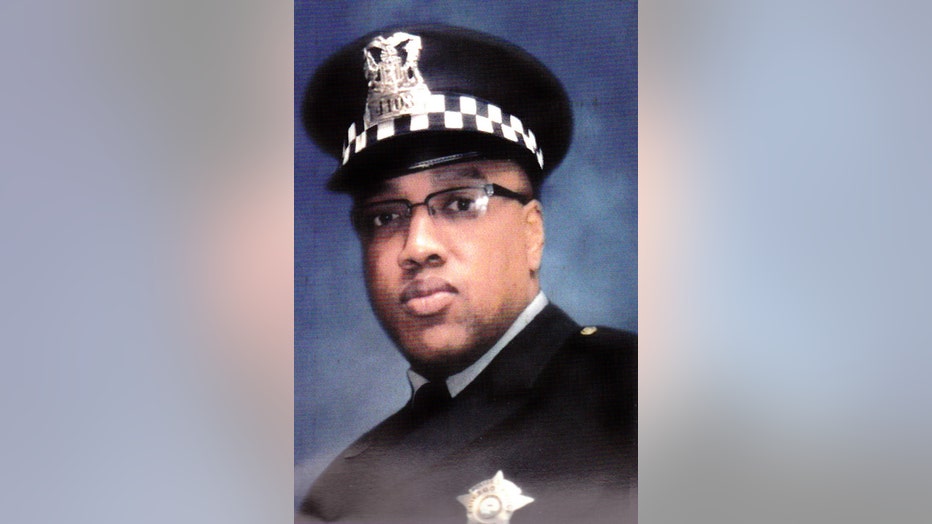 Police Officer Clifton P. Lewis | Photo source: Officer Down Memorial Page
Their attorneys allege police and prosecutors then buried evidence that would've exonerated the men, including cellphone records.
"The police knew at the time this crime took place that Edgardo was 3 miles away. And what did they do with that evidence? They destroyed it," said Attorney Jennifer Black.
"While it is a wonderful day for our clients, it is a long time coming," said Jennifer Bonjean, Clay's attorney. "Mr. Clay has served 12 years in the Cook County Jail for a crime he didn't do. And that's way too long."
"I knew my son was innocent of this crime. From the very beginning I knew he was. When he looked me in the eyes and said, 'Mama, I did not do this,'" said Maxwell.
"This don't even feel real. But it's real. And I thank God, because if it wasn't for him, I don't know where I'd be," Tyrone Clay said after he walked out of jail Wednesday night.
Despite their release, a third co-defendant, Alexander Villa, remains in custody for Clifton Lewis's murder.
"It's terrible," said Black. "It's terrible that Alexander Villa is still in jail with everything we've uncovered. So I hope that Kim Foxx does the same thing she did for Mr. Clay and Colon as soon as possible."
The Cook County State's Attorney's Office released a statement Wednesday saying it dropped charges against the men because it did not believe it could meet the burden of proof in the case. However, Kim Foxx's office did not address allegations Wednesday by the men's defense attorneys that her own staff members also suppressed evidence.