Protest on Mag Mile during Black Friday targets police conduct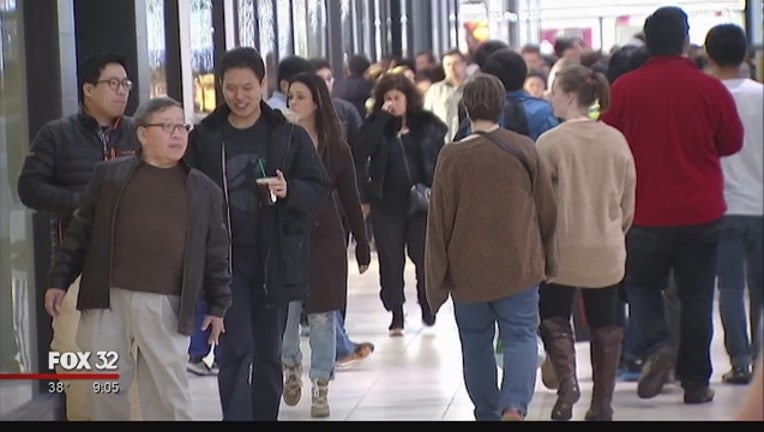 article
CHICAGO (AP) - Activists gathered on Chicago's Michigan Avenue for a third consecutive year to protest against police misconduct and demand civilian oversight.
The demonstrators held a brief march Friday along the busy retail street and rallied outside Water Tower Place, chanting a demand for justice for Laquan McDonald, a black 17-year-old who was shot 16 times by a white Chicago police officer in 2014. The officer, Jason Van Dyke, is charged with first-degree murder and awaits trial.
Alderman Carlos Rosa, who was among the protesters, said the city of Chicago is spending $95 million for a new shooting range for law enforcement, but can't implement measures that increase oversight of police.
The demonstrators waved signs targeting police, Chicago Mayor Rahm Emanuel and President Donald Trump.
Friday's demonstration attracted about 100 people, far fewer than the hundreds that turned out in previous years.