Rauner official hits schools head for freezing some spending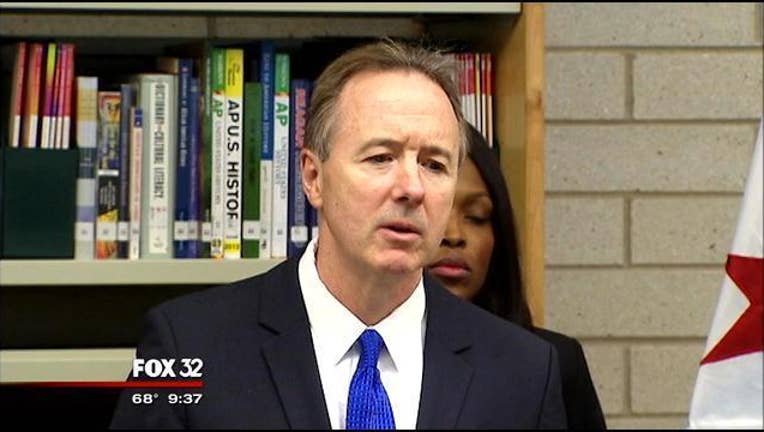 article
SPRINGFIELD, Ill. (AP) - In an open letter to parents of Chicago Public School students, the Rauner administration is defending its efforts on the district's behalf.
In the letter issued Tuesday, Illinois Secretary of Education Beth Purvis expressed dismay that Superintendent Forrest Claypool on Monday froze $46 million in discretionary spending. Claypool blamed Rauner for the move.
CPS officials were counting on $215 million in state funds to make a teacher pension payment in June. But Rauner in December vetoed the bill allocating the money.
Purvis noted Chicago schools receives a special block grant of funds to compensate for the fact CPS is unique in paying the normal cost of its teacher pensions. She also pointed out Rauner has agreed to help Chicago schools make full pension payment as part of comprehensive statewide pension reform.