Record-setting heat wave continues, but big change coming Wednesday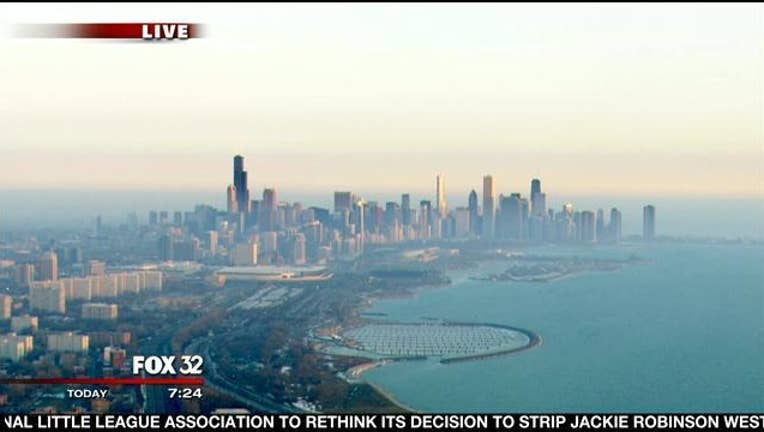 SUN-TIMES MEDIA WIRE - When the temperature hit 91 degrees Fahrenheit at O'Hare on Tuesday afternoon, it marked the seventh consecutive day of record high temperatures, but the never-before-seen late-season heat wave is on its last legs.
"There has never been a heat wave of this duration and magnitude this late in the season in Chicago," a statement from the National Weather Service said. "Chicago has never recorded six consecutive days with high temperatures of 92-plus this late in the year."
That streak of 92-plus days will likely end Tuesday, but the city has already broken its record high for the day of 90, set in 1998.
It's been one of the hottest cities in the nation, if not the entire world, over that period.
"The current streak of six days in a row with highs of 92-plus is only the third time in the past 50 years that Chicago has seen such a stretch of heat," the weather service said. "The other two times, both during the heart of summer, were in the infamously hot summers of 2012 and 1988."
The record highs of 92 Wednesday, 94 Thursday, 94 Friday, 95 Saturday, 93 Sunday and 92 Monday also included the latest Chicago has ever recorded three days in a row of 94-plus degrees, the weather service said. The previous record for the latest such streak was Sept. 13-15, 1927, and the same dates in 1939.
Saturday's high of 95 also tied for the hottest day of 2017, marking the latest in the year that the hottest temperature of the year was recorded in Chicago.
It is also the latest that a 90-plus degree temperature was recorded since 1998. The all-time record was 94 on Oct. 6, 1963.
But all hot things must come to an end, and Chicagoans should be ready for a relative cold wave over the next few days.
After today's high of 90 (as of 1 p.m.), things will begin to change quickly.
Wednesday's high will be a sunny 72 as winds switch from the southwest to the northeast and a cold front pushes in.
Thursday will also be sunny with a high near 73, while Friday and Saturday should be partly sunny with highs of 68 and 64. Sunday will also see a high in upper 60s, before things warm up again, with a high in the upper 70s on Monday.
After a 20 percent chance of rain Tuesday night into Wednesday morning, there is no more precipitation in the forecast through Monday.