State's Attorney Foxx OKs release of 2 men in disputed murder case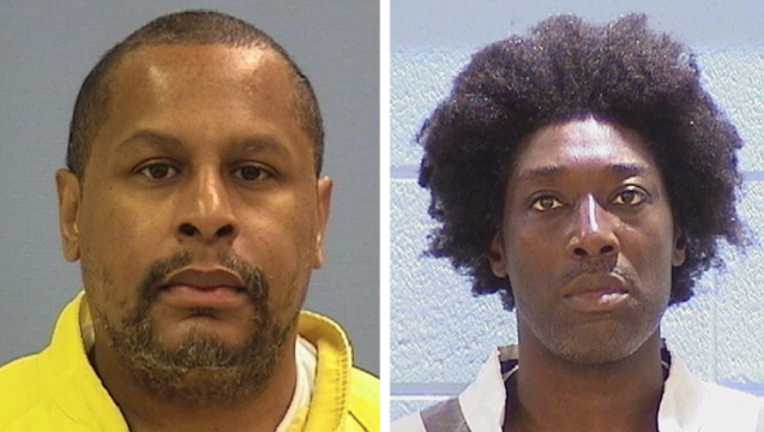 article
CHICAGO (Sun-Times Media Wire) - Cook County prosecutors on Friday paved the way for two men serving life sentences for a 1994 rape and murder to go free, based on DNA evidence that links the crime to another suspect, the Chicago Sun-Times is reporting.
Nevest Coleman and Darryl Fulton were sentenced to life in prison for the 1994 murder of Antwinica Bridgeman and had served 23 years when a fresh round of DNA testing this spring showed semen stains on Bridgeman's clothing matched a serial rapist.
In August, the two men petitioned Judge Dennis Porter for a new trial — and to go free on bond.
At a meeting Friday afternoon, prosecutors agreed to vacate the convictions and sentences for the two men, and to allow them to go free on recognizance bonds while waiting for the results of a final round of DNA testing.
The decision marked yet another twist in a historic week at the criminal courthouse, which had seen the release Thursday of Jose Maysonet, who had been convicted of a 1990 double-murder and Arthur Brown, who served 29 years for a deadly 1988 arson. Also Thursday, the office of State's Attorney Kim Foxx exonerated 15 men, en masse, who had 18 convictions between them — all tainted by former CPD Sgt. Ronald Watts.
Prosecutors dropped charges against Maysonet, who claimed he confessed to the murder because he was beaten by detectives, after five officers who worked on the case said they would take the Fifth Amendment rather than answer questions under oath.
In dropping the case against Brown, Foxx's office said there were "significant evidentiary issues that raised deep concerns about the fairness" of Brown's prosecution.
Watts, who was sentenced to federal prison in 2013 for stealing money from a drug courier who was an FBI informant, is alleged to have framed the men because they resisted similar shakedowns.
In Friday's developments, lawyers were racing to get bond paperwork to the downstate prisons where Coleman and Fulton are housed in hopes of seeing the men released over the weekend.
The decision came after a "meticulous review" of evidence in the case by the State's Attorney's Conviction Integrity Unit, including new interviews with defendants and witnesses, and the DNA, spokesman Robert Foley said.
After that review, "the State's Attorney's Office has concluded that new DNA evidence requires that the defendants should be granted a new trial," Foley said in a statement.
"State's Attorney's Office will also recommend that Mr. Fulton and Mr. Coleman be released on bond as soon as practicable. The State's Attorney's Office is waiting on outstanding results of further DNA testing from the Illinois State Police, and is not in a position to make a final decision on whether to retry Mr. Fulton or Mr. Coleman until DNA testing is complete."
Russell Ainsworth, Coleman's attorney, said he expected the additional DNA testing, due back in December, also will show that the stains came from the serial rapist and that prosecutors will drop the cases against Fulton and Coleman.
The DNA evidence, gathered from beneath Bridgeman's fingernails as well as stains on her underwear and sweater, had not been tested when the men were on trial in the mid-1990s.
Foxx, who campaigned against incumbent State's Attorney Anita Alvarez on a pledge to reform the office in the wake of outcry over Alvarez's handling of the Laquan McDonald shooting, had been treated skeptically by civil rights lawyers during her first year in office.
Ainsworth said Friday he was impressed by how quickly the office had moved in recent days to deal with wrongful convictions. In August, Conviction Integrity Unit head Mark Rotert had said it would "premature" to release Fulton and Coleman before examining the additional DNA results.
"This week has really changed my outlook on the Foxx administration," Ainsworth said. "He's coming home before Thanksgiving. Why make a man wait another day if you're convinced he didn't do this crime?"
But the moves were condemned by the police union. Decrying the decision not to re-try Maysonet in a letter to the editor of the Sun-Times, Fraternal Order of Police Lodge 7 President Kevin Graham wrote: "Foxx has demonstrated a clear movement away from prosecuting criminals into vilifying police officers."