Surveillance video, photos show suspects in fatal shooting of 70-year-old Chicago woman
CHICAGO - Scores of neighbors, friends and family gathered to remember 70-year-old grandmother Yvonne Ruzich, who worked at a Hegewisch deli for years and was shot to death early Monday morning.
Police believe it may have been a botched carjacking.
"She was great and everybody's going to miss her. Family, friends. Customers alike," said daughter Karla Ruzich.
Yvonne Ruzich, a former Chicago Streets and Sanitation worker and grandmother of three, loved to stay busy, which is why she was still working at the Baltimore Food and Deli in Hegewisch when she could've been retired.
Surveillance video shows the gunmen making a U-turn and pulling up behind Ruzich sitting in her car at 4:25 a.m., talking to her stepson in another car while waiting for her boss to open the deli.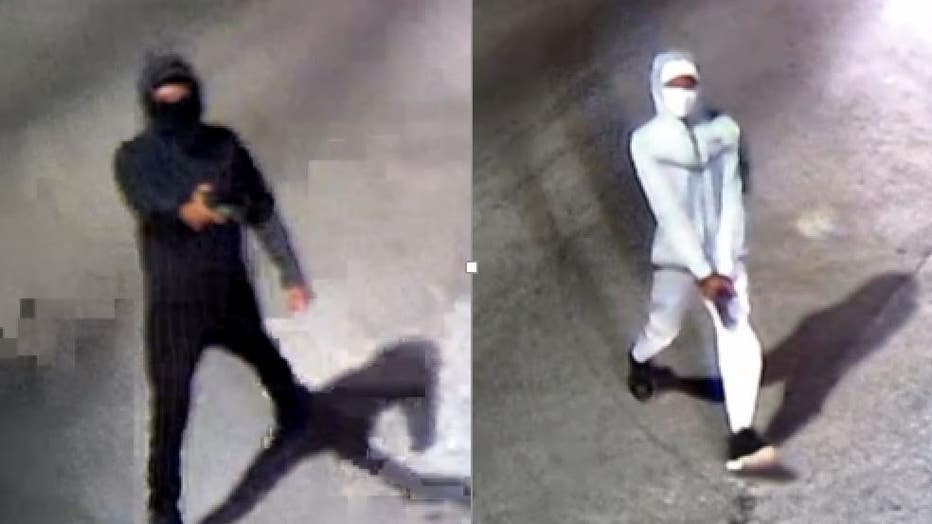 Chicago police released these surveillance images of the two suspects wanted in the fatal shooting of 70-year-old Yvonne Ruzich.
Moments later, two young men or teenagers walk up from behind and without warning begin shooting.
Ruzich sped away but lost control and hit a street sign about a block south. The two gunmen chased her down and shot her five more times.
Police released images of the two shooting suspects Tuesday morning.
"This has been a horrible tragedy that I don't think we're ever going to get over," said 10th Ward Alderwoman Susan Sadowski-Garza. She knew Ruzich and says this is what happens when you pull police out of a community.
"They're sending people out of our district to cover other places," the alderwoman said. "That's not acceptable. Even if a place is considered safe, that doesn't mean you pull people out of there. You leave people here to keep it safe!"
Throughout the day, neighbors, friends and family placed flowers and candles at the shooting scene. A hand printed sign read, "If you use a gun to kill an innocent lady you're a coward."
"They don't realize they don't just ruin one person's life," said Phil McGinley, who was Ruzich's boyfriend. "I had every intention of being with that woman the rest of my life."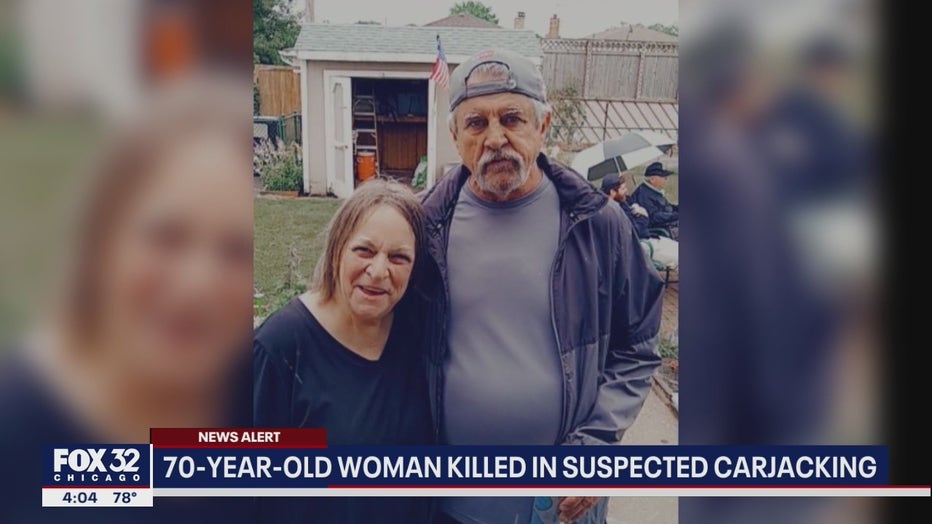 Yvonne Ruzich and her boyfriend
Ruzich's daughter has a message for her mother's killers.
"You should be ashamed. I feel sorry for you. If only you had a mother like mine, maybe you wouldn't be out here doing this stuff," she said.
No one was in custody for the shooting, police said.