'This is a totalitarian movement': Sheriff Clarke responds to Trump protester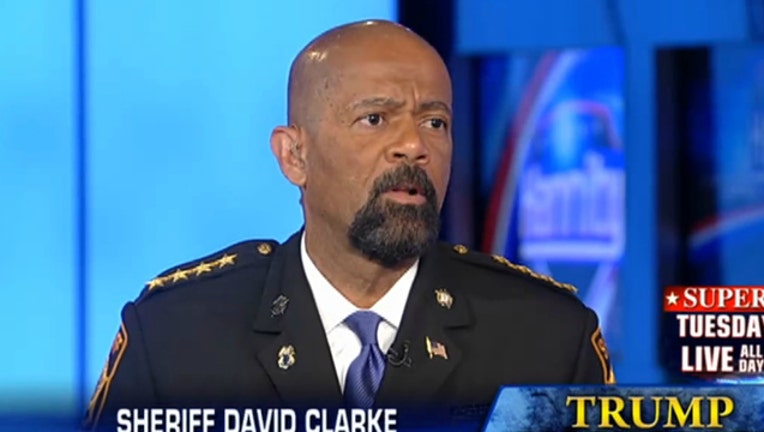 article
Sheriff David Clarke reacted to a Donald Trump protester's defense of his demonstration outside the chaotic Chicago venue last Friday. "Everything is ... backwards in the country right now," said the Milwaukee County sheriff. "This was an attempt to shut down free speech."
"We're looking at rioting, we're calling that protesting. The cops are the bad guys, the crooks are the victims now. Everything that's said when one wants to express themselves has to be put through an approval meter. This is a totalitarian movement."
Clarke's remarks came after Charles Paidock, a self-proclaimed socialist who was demonstrating outside the venue on Friday before the program was shut down, defended their actions.
"No right is exercised in the absolute," said Paidock, a program coordinator for the College of Complexes organization and a member of the Chicago Socialist Party. "It's up to the citizens to put an end to this inflammatory hate speech."