TMZ: Atlantis Resort sued by customer claiming bed bug attack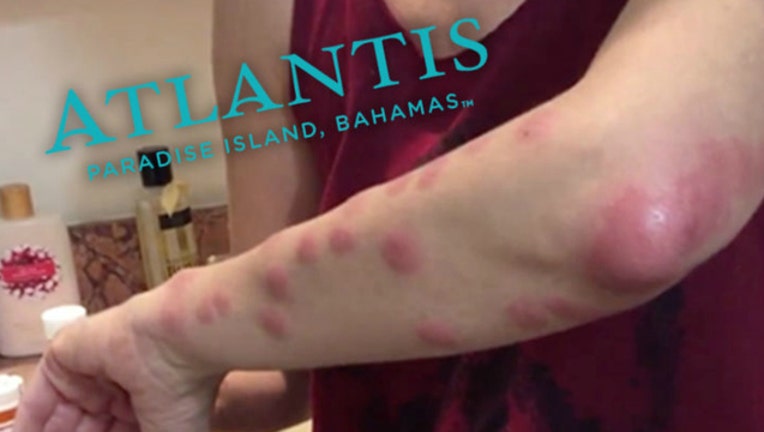 article
A woman is suing the famous Atlantis Resort in the Bahamas over horrific bites she says she got from a bed bug swarm, and she has creepy crawly video to back it up.
Cindi Avila claims she checked into the hotel back in January 2016 and woke up with bites all over her body ... some of which left her scarred. In docs, Avila says a bed bug infestation erupted in her room, and she's blaming the hotel for failing to change the bed skirt.
Avila says she shot video of the bugs in action when she lifted mattress. She's suing for damages, mental anguish and medical costs.
An Atlantis Resort rep tells us the hotel "immediately took the room out of service, brought in the property's professional pest company to eradicate the problem" and compensated Avila for her stay.
The rep also says they offered to reimburse her medical bills ... but Avila said no dice.
Tune in to TMZ on TV weekdays Monday through Friday (check http://www.tmz.com/when-its-on for syndicated/local listings at the bottom of the page)