WATCH: Cancer survivor's 'Fight Song' will inspire your inner warrior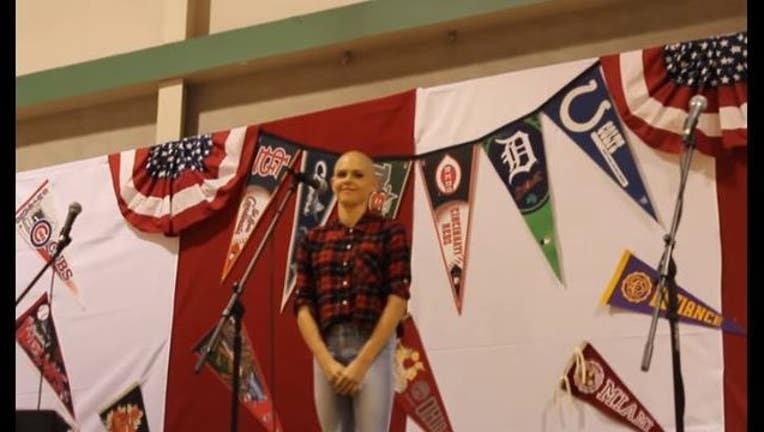 article
(FOX News) - A teenage cancer survivor performed a stirring rendition of Rachel Platten's "Fight Song" at a benefit for another young fighter.
15-year-old Ohio sophomore Calysta Bevier was diagnosed with a rare form of ovarian cancer.
Both she and 14-year-old Thane Wooley, who was diagnosed with neuroblastoma at the age of 4, are reportedly in remission.
Caly dedicated the song to everyone fighting cancer, as well as her father, a Toledo firefighter. Watch the rousing performance above.