WATCH: Corgi puppy plays with mini pumpkin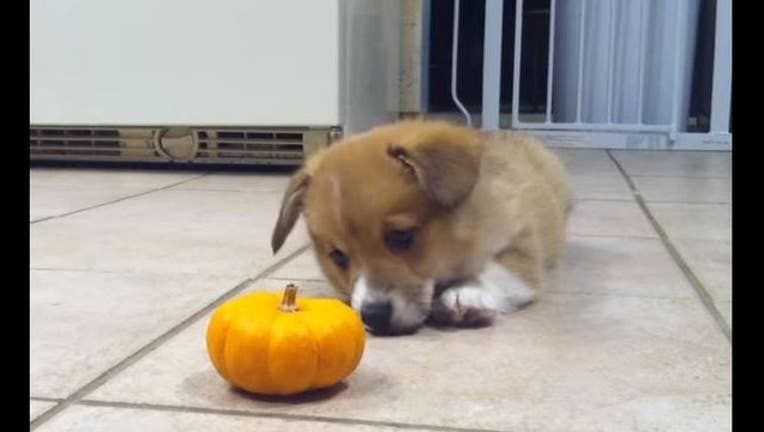 article
CHICAGO (FOX 32 News) - Just when you thought you couldn't love fall any more. 
An adorable video of a tiny corgi puppy playing with a pumpkin is going viral on social media. The video shows the little pup barking and biting at the mini pumpkin. 
The video, which was posted on Sept. 30 by YouTube user JackieOcean, has already been viewed more than 2 million times!