White House fires back at Woodward book detailing infighting, insults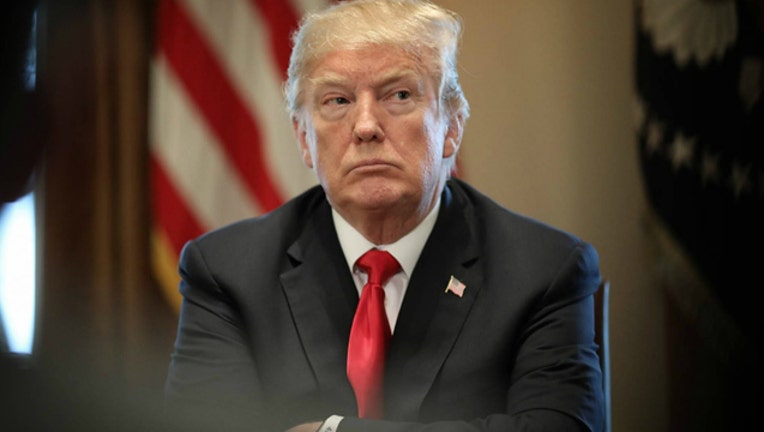 article
FOX NEWS - The White House hit back Tuesday after excerpts were released from a forthcoming book by veteran reporter Bob Woodward detailing a White House beset by infighting and facing an "administrative coup d'etat" in the ranks. 
"This book is nothing more than fabricated stories, many by former disgruntled employees, told to make the President look bad," White House Press Secretary Sarah Sanders said in a statement.
Meanwhile, President Trump's lawyer Rudy Giuliani blasted those officials talking trash to Woodward.
"If they said it, they should be questioning why they are there. Why don't they go get another job? That's the kind of disloyalty that leads to you leaving, not staying and undermining the president," Giuliani told CNBC.
An early copy of The Washington Post associate editor's book was obtained by The Washington Post. According to the Post, it portrays a chaotic Trump White House filled with second-guessing by members of Trump's staff, who repeatedly bad-mouth him behind closed doors.
The book is to be released on Sept. 11.
According to The Post, the book alleges that Defense Secretary Jim Mattis told associates of the president that he had the understanding of "a fifth- or sixth-grader." After Syrian dictator Bashar al-Assad launched a chemical attack on Syrians in April 2017, Trump is said to have demanded Mattis launch an assassination attempt.
"Let's f---ing kill him! Let's go in. Let's kill the f---ing lot of them," Trump reportedly said. But Mattis told an aide: "We're not going to do any of that. We're going to be much more measured."
Former White House chief economic adviser Gary Cohn, meanwhile, is alleged to have stolen a letter from Trump's desk that would have withdrawn the U.S. from a trade agreement with South Korea. Cohn is reported to have said that he did it to protect national security and that Trump didn't notice that it was missing.
White House Chief of Staff John Kelly is reported to have frequently lost his temper, and described Trump as "an idiot."
"It's pointless to try to convince him of anything. He's gone off the rails. We're in Crazytown," Kelly said, according to Woodward. "I don't even know why any of us are here. This is the worst job I've ever had."
On Tuesday, Kelly said that the account was false.
"The idea I ever called the President an idiot is not true," he said in a statement. "As I stated back in May and still firmly stand behind: 'I spend more time with the President than anyone else, and we have an incredibly candid and strong relationship. He always knows where I stand, and he and I both know this story is total BS. I'm committed to the President, his agenda, and our country. This is another pathetic attempt to smear people close to President Trump and distract from the administration's many successes." 
Former Trump attorney John Dowd, meanwhile, denied claims that he held a practice session of a potential interview with Special Counsel Robert Mueller, called Trump a liar, and told Trump he could end up in an "orange jumpsuit" if he interviewed with Mueller.
He also said Woodward's book appears to be "the most recent in an endless cycle of accusations and misrepresentations based on anonymous statements from unknown malcontents."
Trump is reported not to have held back from criticism of members of his Cabinet. He allegedly called Attorney General Jeff Sessions a "traitor" for recusing himself from overseeing the Russia probe.
"This guy is mentally retarded. He's this dumb Southerner. … He couldn't even be a one-person country lawyer down in Alabama," Trump reportedly said.
Trump was not interviewed for the book, despite what Woodward said were repeated attempts to contact him. Trump called Woodward in August and told him that his staff hadn't informed him of the request and expressed concern that the book would be "inaccurate."
"So I have another bad book coming out," Trump says, according to a tape of that conversation published by The Post. "Big deal."