Wrestler Chris Jericho is holding a yard sale, and you're invited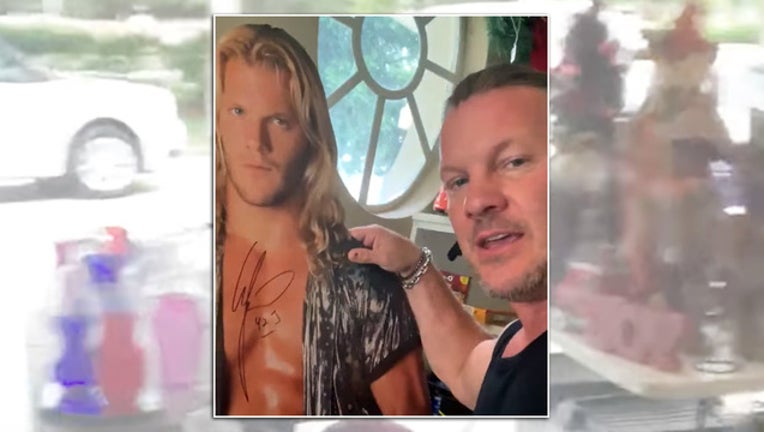 article
ODESSA, Fla. (FOX 13) - There will be lots of yard sales in the Tampa Bay area this weekend, but probably none quite like this. WWE wrestler Chris Jericho is having a big estate sale at his Odessa home, and he wants you to stop by.
"We're selling everything. All the books, all the magazines, all the records, all the Chris Jericho 8x10s, hockey cards, you name it," Jericho said in a Facebook video posted Thursday.
Jericho, whose real name is Christopher Keith Irvine, is known best for his success in the wrestling ring, but he also sings in a heavy metal band, has written an autobiography, and tried his hand at acting. 
Like many current and former wrestlers, he settled in the Tampa Bay area. He and his wife Jessica bought their four-bedroom lakefront home in 2004. Now, they're trading up to a $3.2-million, five-bedroom place just a few miles away.
With the move, he's apparently looking to get rid of all the collectibles, decorations, and other items he's gathered through the years. 
"It's just piles and piles and piles, oodles and oodles and oodles of stuff," he said in the Facebook video as he showed off tables and tables of items.
Proceeds go to the Juvenile Diabetes Research Foundation's Tampa chapter, he added.
The sale is scheduled for 9 a.m. to 2 p.m. at 18127 Patterson Road in Odessa.