After delay, Cardinals beat Cubs 5-3 to avoid sweep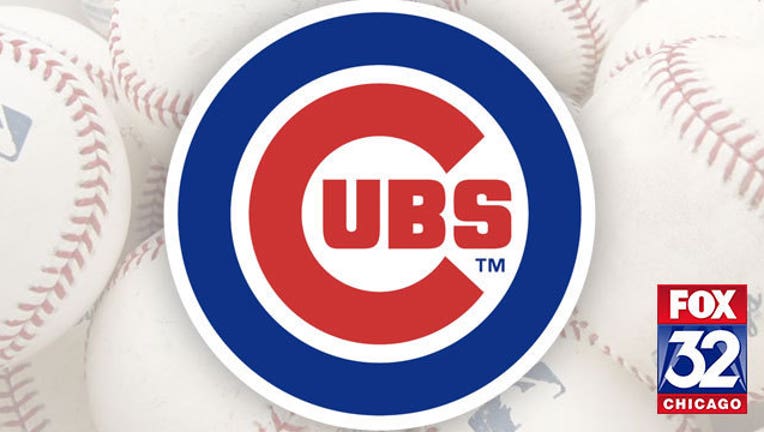 article
ST. LOUIS (AP) - St. Louis right-hander Carlos Martinez is ready to show his appreciation to outfielder Randal Grichuk.
Grichuk robbed Anthony Rizzo of a home run with an over-the-wall catch in the first inning on Wednesday to help Martinez settle into seven strong innings, and the Cardinals beat the Chicago Cubs 5-3 to avoid a sweep to their NL Central rivals.
"It was so big I'm going to pay him a dinner in San Diego," Martinez said.
Matt Holliday homered and the Cardinals scored twice in each of the first two innings against Kyle Hendricks (1-2).
Chicago, the first team in the majors to 11 wins, had won three of its previous four and took the first two games of the series.
Martinez (3-0) allowed three hits and one run. He struck out five and walked three in recording his third quality start in three outings this season.
Grichuk's highlight-reel catch seemed to provide a perfect lift for Martinez.
"It's the second robbed homer I've gotten to," Grichuk said. "Definitely being the Cubs in a big game, it's probably my top one."
The game was delayed 3 hours, 21 minutes by rain in the middle of the seventh. Grichuk, who jumped and reached over the wall with his glove, joked that he watched the replay of his grab 72 times during the stoppage.
Martinez seemed to get better as the game went along and retired the last six batters he faced.
"He had more of a feel than straight power," St. Louis manager Mike Matheny said.
Martinez also added a run-scoring hit in the second to push the lead to 4-0.
Trevor Rosenthal got his fourth save by striking out the side in the ninth. It was his 100th career save.
Holliday hit a two-run shot in the first off Hendricks, who gave up seven hits and four runs over 5 1/3 innings.
Cubs starters had gotten through the sixth inning in 14 straight games to begin the season, a streak that matched the 1910 team for the franchise record.
"It was just a battle today," Hendricks said. "It kind of started in the bullpen. I just didn't have it."
Holliday has three homers, including two in a 14-3 win over Cincinnati on Friday. He managed just four during last year's injury-plagued campaign.
Yadier Molina pushed the lead to 5-3 with an RBI single in the eighth off reliever Adam Warren.
The Cubs are 7-2 on the road and have outscored their opponents by 43 runs this season, the largest differential in the majors.
Chicago manager Joe Maddon was pleased with the way his team battled back from 4-1 down to get to within one after the lengthy delay.
"I was really impressed with the way we went about our business," Maddon said. "They were chirpy in the clubhouse the whole time."
BREAKING OUT
St. Louis outfielder Stephen Piscotty broke out of an 0-for-10 slump with a double in the first inning.
TRYING TO CHANGE THE TREND
Chicago, which won two of three against St. Louis, is looking to capture the season series for the first time since 2010.
UP NEXT:
Cubs: RHP Jake Arrieta (3-0, 1.23) will open a four-game series at Cincinnati against LHP Brandon Finnegan (1-0, 2.04) on Thursday. Arrieta has recorded three straight quality starts to begin the season.
Cardinals: RHP Adam Wainwright (0-2, 8.57) will kick off a three-game series at San Diego on Friday against RHP Andrew Cashner (0-1, 5.40). Wainwright is 6-2 lifetime against the Padres and has won his last three starts against them.