Bryant gets raise to $652,000 after winning rookie award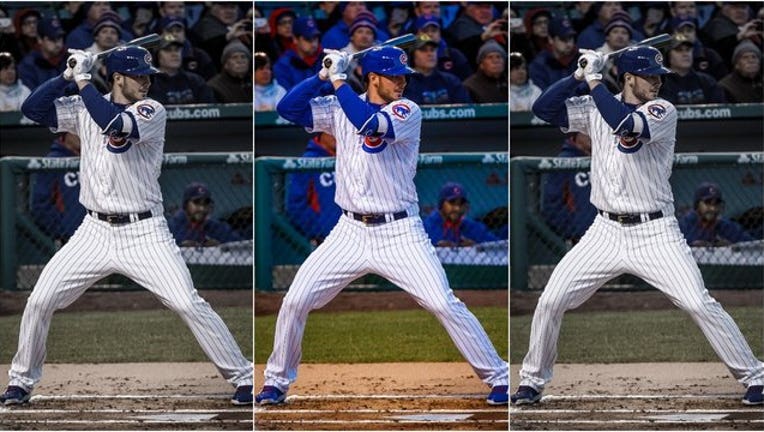 article
MESA, Ariz. (AP) — Kris Bryant got a raise from the major league minimum to $652,000 after winning the NL Rookie of the Year award in unanimous vote.
Bryant was among 21 Cubs players who agreed to one-year contracts Friday. The third baseman earned $474,221 last year, when he made his big league debut April 17 and hit .275 with 26 homers and 99 RBIs. He was paid at a rate of the minimum $507,500 while in the majors last year and at a rate of $82,700 while in the minors.
Others agreeing to deals included infielders Tommy La Stella ($532,000) and Addison Russell ($527,000) and catcher-outfielder Kyle Schwarber ($522,000).