Bulls' Rose could return against Magic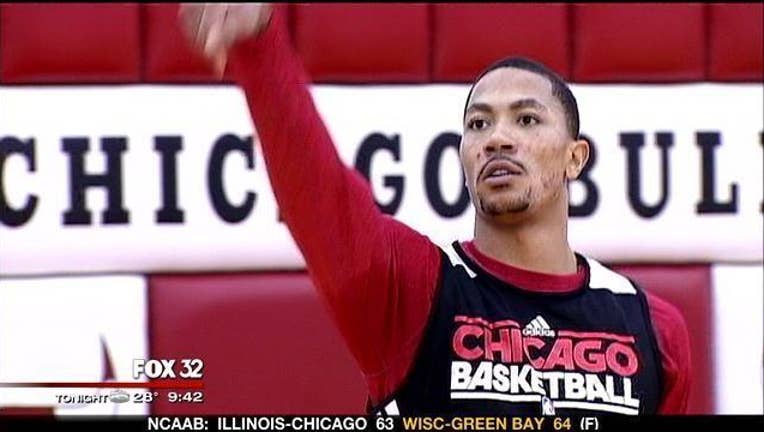 The Chicago Bulls say Derrick Rose is questionable for their game Wednesday at Orlando.
It's the first time the star point guard has been listed as anything but "out" since his latest knee surgery.
Rose had a minor operation Feb. 27 and was expected to miss four to six weeks. A torn meniscus in his right knee sidelined him most of last season. He tore the anterior cruciate ligament in his left knee in the 2012 playoff opener.
The Bulls also visit Miami on Thursday, host Philadelphia on Saturday and visit Brooklyn on Monday before finishing the regular season at home against Atlanta on April 15.
Copyright 2015 The Associated Press. All rights reserved. This material may not be published, broadcast, rewritten or redistributed.