Chicago Bulls bring back Doug Collins as special adviser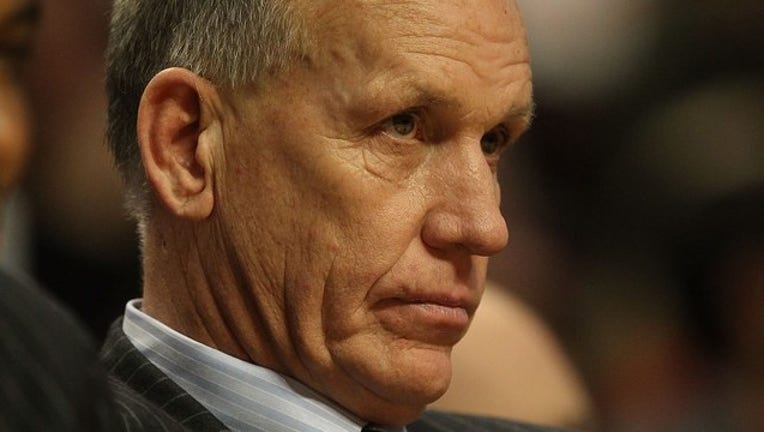 article
CHICAGO (AP) - Doug Collins has returned to the Chicago Bulls. Just not on the sideline this time around.
The rebuilding Bulls hired Collins on Tuesday to serve senior adviser of basketball operations, providing "an expert resource" for the front office and coaching staff.
Collins will report directly to executive vice president of basketball operations John Paxson. General manager Gar Forman and coach Fred Hoiberg remain in their jobs.
"Doug will not be coaching," Paxson said. "Doug will not be a decision maker. None of the roles have changed."
While no one is getting fired at this point, Collins becomes another set of eyes for an organization that finally committed to a full rebuild after taking a patchwork approach in recent years.
The Bulls dealt All-Star Jimmy Butler to Minnesota for Zach LaVine, Kris Dunn and No. 7 overall pick Lauri Markkanen. They are poised to make a run at a high draft pick, hoping that sparks a franchise that hasn't been a serious championship contender since 2012.
Derrick Rose tore the ACL in his left knee in the playoff opener that year. The Bulls got knocked out in the first round by Philadelphia. The 76ers' coach back then was Collins. But he insisted he has no desire to return to the sideline.
The 66-year-old Collins made that point when he met with Bulls chairman Jerry Reinsdorf and chief operating officer Michael Reinsdorf. He is going to advise the front office, coaching staff and players.
"Under no circumstances am I going to coach here. That should not even be a question," he said.
Collins said he understands the doubters. But he was adamant he has had no desire to return to the sideline since he resigned from the 76ers in 2013. It appears the only Collins coaching a major team will be his son Chris, who led Northwestern to its first NCAA tournament last season.
A four-time All-Star for Philadelphia whose career was cut short due to injuries, Doug Collins helped lay a championship foundation when he coached Chicago from 1986-89. He was fired after losing to the Detroit Pistons in the Eastern Conference finals and replaced by Phil Jackson. With Michael Jordan and Scottie Pippen leading the way and Jackson on the sideline, the Bulls won six championships in the 1990s.
Collins also has coached the Detroit Pistons and Washington Wizards. He also has been an NBA TV analyst.
He has been around the league for more than four decades, and Paxson sees no downside to bringing him in.
He said offseason discussions with Forman and ownership led to him reaching out to Collins. Talks intensified during a Labor Day weekend meeting.
"So much of this business is trust, and me and him and Jerry have had this relationship for a long time," said Paxson, who played for Collins in Chicago. "We kept asking ourselves, 'Why wouldn't we do this?' And there was no reason not to."
Paxson tried to hire Collins as coach in 2008. But that fell apart because of Reinsdorf's friendship with Collins. The chairman hesitated because he was afraid he would have to fire him again. Collins, also citing their friendship, pulled his name from consideration. The Bulls ultimately settled on Vinny Del Negro.
"(Reinsdorf's) big thing was, 'I love you like a son and don't want to have to fire you,'" he said. "And I got it. When you're a coach, that's part of the business. I respected that. Our friendship continued to grow through the years."
Collins will be in more of a behind-the-scenes role this time - more of an ideas man.
"I'm old. But I'm not old school," he said. "I have a young brain. If being on time and working hard and all those things are old school, then yes, I'm old school. But I will match my wits with anybody in terms of young people and what's going on now and what's happening. I am woke."
___
More AP NBA: https://apnews.com/tag/NBAbasketball