Chicago Cubs loaded, ready for World Series title defense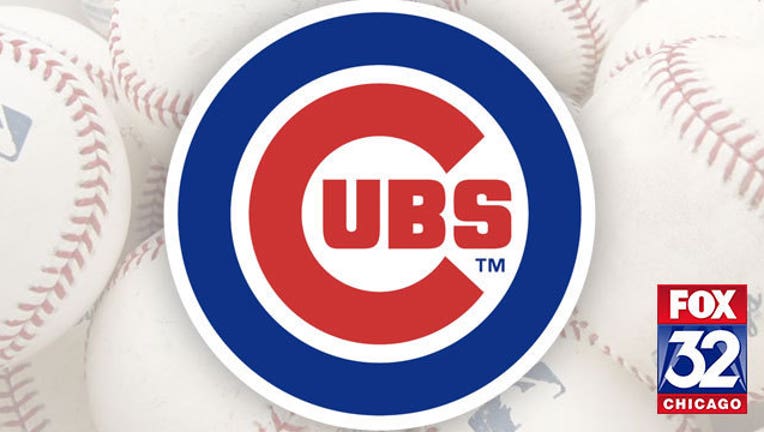 article
CHICAGO (AP) - Kris Bryant is back. Same for Anthony Rizzo and Jon Lester, too. Even 1908 is back in the picture.
That was the last time the Chicago Cubs won the World Series before Bryant and company ended the drought last November, beating the Cleveland Indians in a Game 7 classic . Now 1908 is the last time the franchise repeated as champions - and the goal beginning next week when the Cubs' pitchers and catchers report to spring training.
"I think we have the right group here that guys will just be able to realize what we did and how special it was, but just to realize how much better it would be to sustain that success and do it again the next year," Bryant said. "I think we're hungrier than ever and we would love to be that team that goes back to back and I think we all have the right mindset."
No major league team has won consecutive championships since the New York Yankees from 1998-2000. But the Cubs return a loaded lineup, led by sluggers Bryant and Rizzo, and solid pitching staff, with Lester fronting one of the majors' best rotations. Kyle Schwarber and his compact lefty swing could put together a big year if he can stay healthy, and the refurbished bullpen includes Wade Davis and Koji Uehara after a pair of offseason moves.
Perhaps most important, no more questions about famous curses , and the Cubs begin this year with the experience of a championship run.
"I think you gain sort of an inner confidence," president of baseball operations Theo Epstein said, "a default belief that you and your teammates know how to win and through hard times you just have a faith in getting back to what got you there, knowing that you're good enough not only to compete, but to win, and to win the whole thing. That kind of confidence is hard to create."
Here are a few more things to watch at Cubs camp in Mesa, Arizona:
NEW LOOK
Davis is expected to take over at closer for Aroldis Chapman, who returned to the New York Yankees for an $86 million, five-year contract during free agency. Davis was acquired in a December trade with Kansas City for outfielder Jorge Soler. The 31-year-old right-hander had 27 saves and a 1.87 ERA for the Royals, but also spent time on the disabled list with a forearm injury and was limited to 43 1/3 innings.
If Davis falters or gets hurt again, manager Joe Maddon could turn to Uehara or Hector Rondon. Uehara, who turns 42 on April 3 and was sidelined by a strained right pectoral muscle for part of his final season with Boston, has 93 career saves, and Rondon closed for Chicago before it traded for Chapman last year.
ROOKIES TO WATCH
Not a lot of room for rookies on the Cubs right now, but Eloy Jimenez and Ian Happ will at least begin spring training with the big league club. The 20-year-old Jimenez hit .329 with 14 homers and 81 RBIs at Class A South Bend last year. Happ, a first-round pick in 2015, batted .279 with 15 homers and 73 RBIs over two minor league stops last season, finishing the year at Double-A Tennessee. He could make his major league debut at some point this year.
THEY'RE SET
With Addison Russell, Ben Zobrist and Javier Baez, the Cubs have an enviable group of middle infielders. But they also have to find room for everyone. Zobrist likely will see time at the corner outfield spots, and Baez could play all over the infield once again.
THEY'RE NOT
The No. 5 slot in the rotation is up for grabs after the Cubs declined Jason Hammel's $12 million option . Mike Montgomery, who was acquired in a July trade with Seattle and got the final out of the World Series, is the favorite for the job, but veteran left-hander Brett Anderson, right-hander Eddie Butler and lefty Rob Zastryzny also could pitch their way into the mix.
ON DECK
Schwarber made a surprising return for the World Series after hurting his left knee last April. But he hasn't played the field in a game since the injury. How the Cubs use him in camp - he appears ticketed for left, but he came up as a catcher and still likes the position - is worth watching this spring.
___
Jay Cohen can be reached at http://www.twitter.com/jcohenap