Cubs' Bryant sees possibilities as one of faces of baseball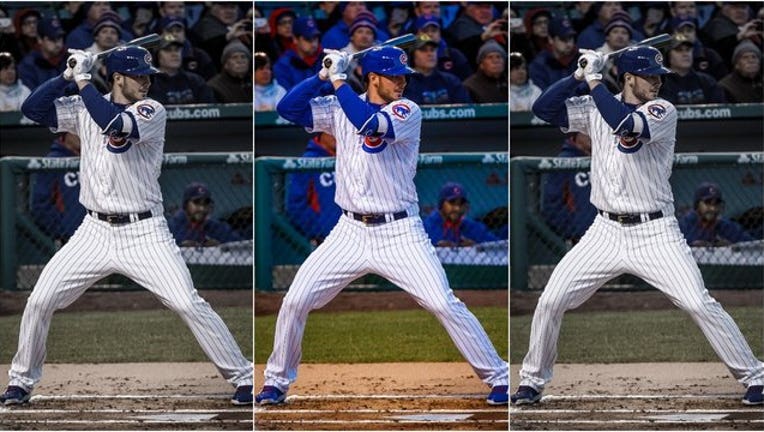 article
MESA, Ariz. (AP) — Kris Bryant made a huge impact for the Cubs last season as the rookie of the year helped Chicago advance all the way to the NLCS.
Now, he has a chance to emerge as one of the faces of baseball, an ambassador for the game as well as someone who could be able to cash in on endorsements.
Bryant is well aware of the possibilities.
"It certainly is nice to be thought of like that," he said. "I don't think you really put that in the forefront of your mind. I think it just comes with your play on the field. A lot of that stuff is fun. You get the chance to see companies and what they're about, companies you grew up buying stuff from, and now they want to give you stuff and endorse their brand, which is really cool."
Baseball is not known for producing highly paid pitchmen for commercial products, at least not since Derek Jeter retired.
Data compiled by Forbes show no MLB players among the top 50 worldwide for best-compensated endorsers in 2015, with only a handful of baseball players earning $1 million or more in endorsements. The top of the list is dominated by golfers, as well as tennis, basketball and soccer players.
Bryant thinks all sorts of players, including some of his teammates, could emerge in his area. He pointed to Mike Trout of the Los Angeles Angels and other "players who are good on the field and who are really good people." But he acknowledged he has a ways to go to enter the realm of, say, the NFL's Peyton Manning, with his presence in endorsing an insurance company and a pizza-maker.
"Nothing at that level yet," Bryant said. "No Papa John's for me. But I certainly would be open to it. It's cool when you have all these opportunities."
Of course, demand for his services will depend on his play on the field as well as the Cubs' success and popularity. Bryant has been the Cubs' prized prospect ever since he was drafted No. 2 overall in 2013, the year he was named the college player of the year.
In his rookie year with the Cubs, Bryant hit .275, with 26 homers and 99 RBIs. But he also ran up 199 strikeouts, and, defensively, he had a modest .951 fielding percentage with 17 errors.
Bryant and his manager, Joe Maddon, think he can get better defensively and make contact more consistently.
"I've always said I could get better . at everything, all areas of my game, whether it's being a better teammate, making more contact, or better first step at third base," Bryant said.
Maddon wants to see improved footwork, which would lead to consistently good throws from third base. On offense, he wants to see "a little bit more of a flat swing, as opposed to abruptly up" while still finishing high enough to get the ball in the air.
"I know he's going to put the work in," the manager said.
NOTES: Travis Wood will start on the mound in the spring training opener Thursday at Milwaukee in Goodyear. Wood will be followed by Kyle Hendricks and Pierce Johnson will start the spring home opener Friday vs. the Los Angeles Angels ... Maddon brought a 1976 van onto the field where players were stretching Monday morning. With Earth, Wind and Fire music playing, out jumped the manager and various staffers wearing '70s garb. "Whatever it takes to bring the group together we'll do it," Maddon said. "As we move further into the games, there will be less time to do this kind of stuff. It's kind of fun to do it now."