Cubs top Pirates 2-1 to earn doubleheader split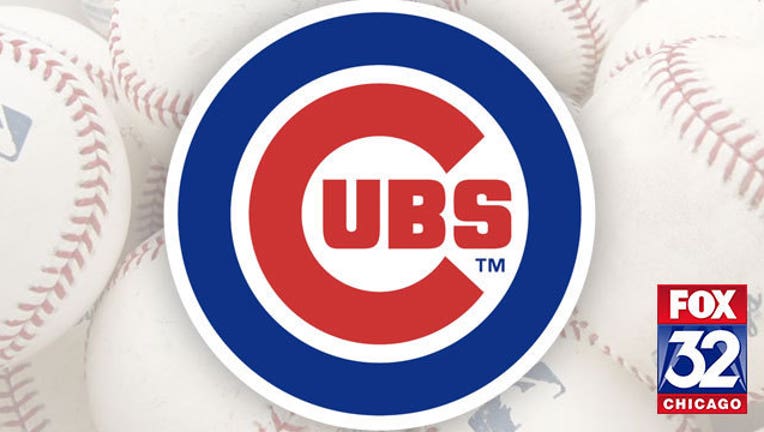 article
PITTSBURGH (AP) - J.A. Happ has spent most of the last six weeks doing a pretty solid Jon Lester impersonation.
Pitted against the real thing on Tuesday night, Happ wasn't quite crisp enough on the mound - and his Pittsburgh Pirates teammates not nearly crisp enough at the plate - to produce a doubleheader sweep of Lester and the Chicago Cubs.
Lester limited the Pirates to five hits in a 2-1 win that earned Chicago a needed split if it wants to have any shot at catching the Pirates for the top spot in the NL wild-card chase. Pittsburgh took the opener 5-4 when Pedro Florimon scored on Starling Marte's sacrifice fly in the eighth, but Lester's first complete game for Chicago drew the Cubs back within four games.
"(Lester's) an ace for a reason," Pittsburgh first baseman Michael Morse said. "Guys say they saw him well but he was able to keep it off the barrel."
Lester (10-10) walked one and struck out nine while picking up his 12th career complete game. David Ross and Javier Baez had two hits each for the Cubs.
Happ (9-8) had his five-game winning streak end. Happ pitched in and out of trouble, allowing two runs on eight hits in 5 2-3 innings. Aramis Ramirez had two hits but Pittsburgh's rejiggered lineup mustered little.
The Pirates' best chance came in the seventh. Ramirez led off with a single and moved to third on single by Francisco Cervelli. Morse worked the count to 3-1 before hitting a sharp grounder to Chicago shortstop Addison Russell, who turned a double play. Lester then hit Sean Rodriguez to put the tying run on first. With the crowd chanting his name, Lester struck out pinch-hitter Jung Ho Kang with catcher David Ross pumping his fist in celebration.
"I think that was probably the turning point in the game as far as momentum," Lester said. "We gave up the one right there to get two and we did a great job. That's really the game right there."
Lester retired the final seven batters he faced, needing only six pitches to navigate the heart of Pittsburgh's order in the ninth.
"Any time you try to see a guy on his game, it's tough," Happ said. "He was tough tonight and just a little bit better than us."
Lester began the year as Chicago's de facto ace thanks to a $155-million contract he signed in the offseason. The left-hander has ceded his spot atop the rotation to the white-hot Jake Arrieta - whose 19 wins are tops in the majors - but Lester provided a needed reminder on why the Cubs made such a hefty investment.
Pittsburgh rested regulars Gregory Polanco, Pedro Alvarez and Kang against Lester, who took advantage by silencing the backups and watched Chicago's offense do just enough against the resurgent Happ.
The 32-year-old has been a revelation since being acquired from Seattle as an afterthought at the trade deadline. All Happ has done is help the Pirates survive in the hyper competitive NL Central while A.J. Burnett spent six weeks on the disabled list with a strained right forearm. Happ came in unbeaten since Aug. 4 but wasn't quite as sharp this time out.
Chicago took the lead in the top of the first on a run-scoring single by Anthony Rizzo. Dexter Fowler made it 2-0 with an RBI double in the fifth. The Cubs had a chance to break it open, loading the bases before Happ struck out Starlin Castro to avoid further damage. He exited with runners in scoring position and two outs in the sixth. Arquimedes Caminero came on to get out of the jam, but Lester already had all the support he needed.
"I threw a few pitches that caught too much plate tonight and they made me pay," Happ said.
FIRST GAME
Tied 4-4 in the eighth, Florimon entered as a pinch runner after Pedro Alvarez worked a leadoff walk against Justin Grimm (3-5). Florimon stole second and sprinted to third when the throw from catcher Miguel Montero rolled into center field.
Marte, playing for the first time since injuring his shoulder last Thursday, hit a sharp liner to left. Florimon flew Superman-style across home plate to easily beat Austin Jackson's throw as the Pirates momentarily moved five games ahead of the Cubs for the top NL wild-card spot and within two of the Cardinals.
Tony Watson (4-1) pitched a scoreless eighth. Mark Melancon worked a perfect ninth for his major league-leading 46th save, tying the club record Mike Williams set in 2002.
UP NEXT
Cubs: Arrieta goes for his major league-leading 20th win on Wednesday. Arrieta is 8-0 with a 0.46 ERA in his last eight starts and is 13-1 with a 1.00 ERA since June 21.
Pirates: Burnett (8-5, 3.14 ERA) makes his second start since returning from the disabled list with a strained right elbow. The 38-year-old, in the final season of his career, pitched five innings in a no decision against Milwaukee last Thursday.