Former White Sox slugger Jim Thome elected to Hall of Fame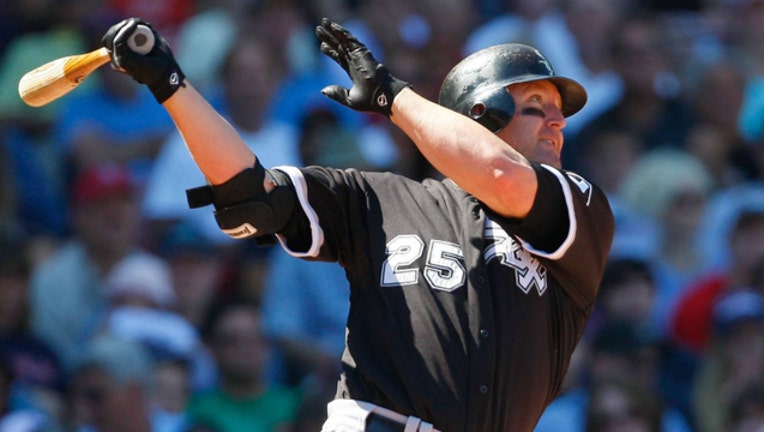 article
NEW YORK (AP) — Chipper Jones, Jim Thome, Vladimir Guerrero and Trevor Hoffman have been elected to the baseball Hall of Fame.
Designated hitter Edgar Martinez came close after a grass-roots campaign to boost him. Barry Bonds and Roger Clemens, both tainted by the steroids scandal, edged up but again fell far short.
Jones and Thome made it 54 players elected in their first year of eligibility by members of the Baseball Writers' Association of America.
Jones was an eight-time All-Star third baseman for the Atlanta Braves. Thome hit 612 home runs, putting him eighth on the career list, and played mostly for the Cleveland Indians.
Guerrero was elected in his second try. The nine-time All-Star slugger played half his career with the Montreal Expos.
Hoffman was chosen in his third year. The former San Diego Padres closer had 601 saves, second all-time to Mariano Rivera's 652.
The Hall announced the voting results Wednesday. The four new members will be inducted on July 29 in Cooperstown, New York.