Giolito looks to deliver on expectations for White Sox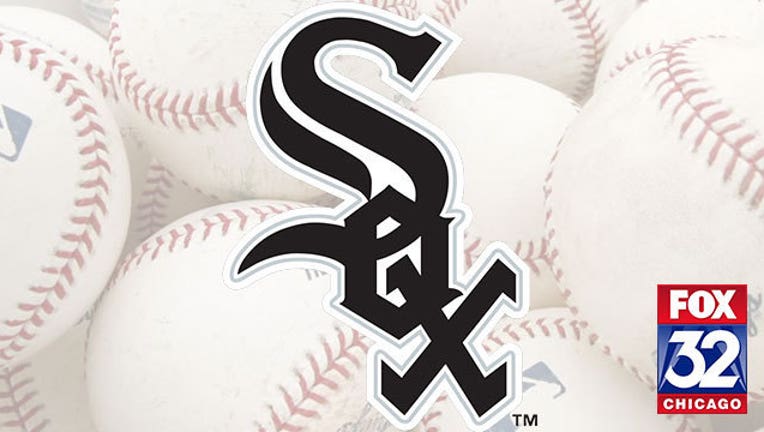 article
GLENDALE, Ariz. (AP) - Chicago White Sox pitcher Lucas Giolito comes from a family of actors and entertainers. His father, Rick, and his mother, Lindsay Frost, have appeared on several TV shows. His grandfather, Warren Frost, also was an actor, and two of Giolito's uncles are accomplished writers.
It just never took with him.
"We just did like a rookie skit, a few of us guys," Giolito said Tuesday, "and I was still nervous going into it, trying to remember my lines and things. It's not really my comfort zone."
The part Giolito wants is the role of major league ace, and the White Sox would love to see him grab the job as soon as possible. The 6-foot-6 right-hander is a key figure in the team's rebuilding project after he was acquired in an offseason trade with Washington.
"You're talking about a young arm that's continued to try to dominate the zone," manager Rick Renteria said. "An explosive arm, and we're seeing some progress with him. He's obviously going to be a big piece for us in the future."
Giolito was selected by the Nationals with the 16th overall pick in the 2012 amateur draft out of Harvard-Westlake High School in California. After throwing two innings in his professional debut in the Florida Gulf Coast League, he needed Tommy John surgery.
Once he returned, he made a steady climb through Washington's system - all the way to the short list of baseball's top prospects.
Giolito made it to the majors last year and pitched four scoreless innings in his debut against the New York Mets on June 28. But he finished with an 0-1 record and a 6.75 ERA in six games, four starts, in four stints with the Nationals.
"I learned a lot about pitching, you know, pitching approach, how to go about at-bats, throwing curveball for a strike and making sure to hit certain locations on certain guys' scouting reports," said Giolito, who pitched two innings of one-run ball in his spring debut against the Cubs on Monday.
"I learned all that information, but at the same time I learned from my failures in the sense of I learned it's super important to slow the game down when things start to speed up at the big league level. It's way harder. Things can get out of control faster."
The White Sox saw enough to make Giolito the centerpiece of their package from Washington for outfielder Adam Eaton. Minor leaguers Renaldo Lopez and Dane Dunning also came over in the deal.
Helping Giolito deliver on his considerable potential is a big part of Chicago's plans after four consecutive losing seasons for the team. For Giolito, the change of scenery gives him a fresh perspective on everything with his game, including the counsel of pitching coach Don Cooper.
"There's a few basic things I need to focus on when it comes to mechanics and how I'm throwing the ball and if I just focus on those I know I'll be successful," Giolito said. "I've been able to communicate that with the coaches here and they've put their eyes on me and I'm looking forward to continuing to work with Coop, especially, on all the things we need to do to become more consistent."
While Giolito comes from an acting family - his father also worked at Electronic Arts for a while, leading to lots of fun with video games when he was growing up - his grandfather on his dad's side was a two-time Olympian in fencing.
Baseball might not have been the hobby of choice for the Giolitos, but they definitely know what's going on.
"My whole family, huge baseball fans, all across the board," Giolito said. "They've always loved the sport."
___
Jay Cohen can be reached at http://www.twitter.com/jcohenap