Greinke loses 2nd straight start, Cubs beat Diamondbacks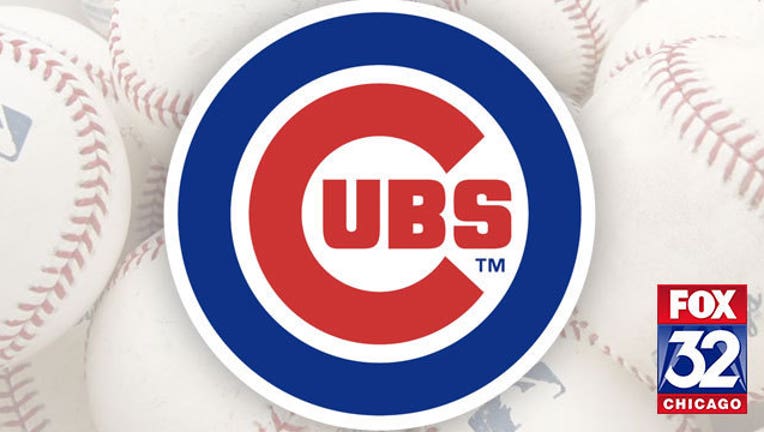 article
PHOENIX (AP) — Zack Greinke is winless in his first two starts for the Arizona Diamondbacks, not exactly what he or the team expected when it signed him to a six-year, $206.5 million contract as a free agent.
The Chicago Cubs roughed up Greinke early in a 4-2 win over Arizona on Saturday night, scoring three runs on four consecutive hits and a sacrifice fly in the first inning.
Hit hard by Colorado on opening day earlier this week, Greinke (0-2) now has a 9.90 ERA.
"Too many mistakes, getting hit hard early and then started pitching better later. But not good enough so far," Greinke said. "I've got to start pitching better here on out."
Diamondbacks manager Chip Hale seemed at least somewhat encouraged by Greinke's performance.
"I think it is starting to come, starting to get comfortable. They really jumped on him in the first inning. It happens a lot with good pitchers," Hale said. "They were swinging early in the count, maybe a few pitches weren't where he wanted but they hit some good pitches, too."
Greinke joined the Diamondbacks after going 19-3 with a 1.66 ERA for the Dodgers last season. He has lost back-to-back starts for the first time since August 2014 with the Dodgers.
Greinke retired the leadoff batter before Jason Heyward, Ben Zobrist and Anthony Rizzo singled and Kris Bryant hit an RBI double. Miguel Montero followed with a sacrifice fly.
In six innings, Greinke gave up four runs and seven hits, striking out eight and walking three.
"Ideally they get some hits on good pitches, but you don't make the mistakes to get in trouble in the first place," Greinke said. "Then maybe it is one run at the most, maybe no runs if I didn't make those mistakes earlier on."
Kyle Hendricks (1-0) pitched four-hit ball into the seventh inning.
Hector Rondon earned his first save of the season with a scoreless ninth. That came after 1 1-3 hitless innings by Adam Warren.
Diamondbacks pitcher Rubby De La Rosa, who went 3 1/3 innings in a loss to the Cubs on Thursday, relieved in the eighth and struck out two in a hitless inning. It was his first relief appearance since Sept. 27, 2014, for Boston.
TRAINER'S ROOM
Diamondbacks: OF A.J. Pollock won't be able to start baseball activities for at least three months, a team doctor said Saturday. Pollock has a plate and several screws in his surgically repaired right elbow, which he broke in a preseason exhibition game April 1. ... P Josh Collmenter (right shoulder inflammation) had a slight setback in his return due to illness, but manager Chip Hale said his shoulder is feeling much better and he will throw bullpen sessions in the coming days.
UP NEXT
Cubs: Jake Arrieta looks for his second win of the season in as many starts. The 2015 NL Cy Young Award winner is 1-1 with a 2.61 ERA against Arizona in his career.
Diamondbacks: Shelby Miller (0-0) makes his second start as a Diamondback after a no-decision in his first. He's 1-2 with a 2.83 ERA in seven career games against the Cubs.