Hammel walks 5 in Cubs' 4-1 loss to Dodgers in series opener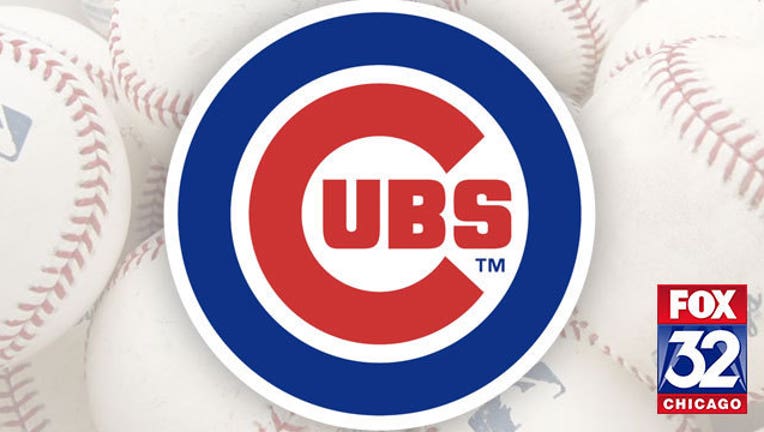 article
LOS ANGELES (AP) — Jason Hammel eagerly anticipated matching up against Clayton Kershaw. The Cubs' right-hander was holding his own through the first five innings while the Dodgers' ace was rolling through Chicago's lineup.
"Kershaw was locked in from the first pitch and I felt good too," Hammel said. "It had the feelings of a good pitchers' duel, but I was kind of the first one to blink."
He sure did in the sixth inning.
That's when the NL West-leading Dodgers scored three runs to take the lead for good and went on to a 4-1 victory Friday night in the series opener.
Hammel (7-6) gave up three runs and four hits in five-plus innings, struck out five and walked three.
"The walks end up killing you," he said. "On a night where you have not too many runs to give up, especially with Kershaw on the other side, you have to make sure that unforced errors don't happen. I put a couple of extra guys on base for free and they made them count."
Kershaw (11-6) allowed one run and three hits in eight innings. He struck out a season high-tying 14 and walked one in the Dodgers' first home game in two weeks.
The Cubs fell to 5-3 against former Cy Young Award winners this season, having lost to San Franciso's Madison Bumgarner a day earlier. They beat Kershaw 4-2 in Chicago on June 22.
"We saw two of the top five pitchers in baseball, we had a hard time, and that's OK," Chicago manager Joe Maddon said. "We fought and we played hard. But we were schooled a little bit again. But that needs to happen for us to get better."
Kershaw allowed a run for the first time in 31 1/3 innings at home — longest such streak in the majors this season — in the fourth on Anthony Rizzo's 26th homer that tied it at 1-all.
Kenley Jansen pitched the ninth to earn his 26th save in 28 chances.
Kershaw got back on the winning track after the Dodgers wasted two gems by the left-hander — 10-inning walk-off losses in Oakland on Aug. 18 and in Houston last Sunday.
The Dodgers capitalized on the Cubs' pitching breakdowns in the sixth, scoring three runs to take a 4-1 lead.
Chase Utley scored in his first home game for the Dodgers and Adrian Gonzalez was safe at second base on a throwing error by catcher Miguel Montero, putting Los Angeles ahead for good, 2-1.
"That was the best I've seen him in at least a month," Montero said of Hammel. "If I could have got that guy out at third, we would have shut the rally down. But unfortunately, the ball slipped out of my hand a little bit and everything just kind of fell apart."
Dodgers' pinch-hitter Scott Van Slyke grounded into a double play, scoring Gonzalez. They added another run on Kike Hernandez's RBI single.
Utley's triple to deep center field gave the Dodgers a 1-0 lead in the third.
TRAINER'S ROOM
Cubs: CF Dexter Fowler was in the lineup after fouling a ball off his right shin Tuesday. He was 1 for 4 and fell to 18 for 44 in his career against Kershaw.
Dodgers: RF Yasiel Puig went on the 15-day DL with a strained right hamstring, the same problem that caused him to sit out on Aug. 19 at Oakland. At that time, it was described as a "mild strain." Now, manager Don Mattingly said the injury Puig sustained in the ninth inning Thursday at Cincinnati is "not very mild." Puig was on the DL from April 26-June 6 with a left hamstring strain.
RODNEY'S DEBUT
Reliever Fernando Rodney tossed one inning of scoreless relief in his debut for the Cubs after being acquired from Seattle on Thursday. The 38-year-old right-hander was 5-5 with 16 saves in 22 chances and a 5.68 ERA for the Mariners.
Last season, Rodney made the All-Star team and recorded 48 saves in Seattle. The move reunites him with Maddon, who managed him in Tampa Bay.
"I know he's had some struggles this year. We did some research on it, so we tried to figure out what the differences were," Maddon said. "We have some ideas. He had the most significant year of a relief pitcher ever when we had him in the Bay."
UP NEXT
Cubs: LHP Jon Lester (8-9, 3.44 ERA) makes his first road start since July 18 at Atlanta. He is 1-1 with a 3.97 ERA in two starts against the Dodgers this season. He fell one out short of a complete game shutout in his previous start at Cleveland on Aug. 24, allowing the game-tying run with two outs in the ninth.
Dodgers: RHP Mat Latos (4-9, 4.81) will start for the first time since Aug. 13, when he allowed five runs (four earned) and seven hits in 4 2/3 innings against Cincinnati. He last faced the Cubs on July 5 with the Marlins, allowing one run and one hit in seven innings in a 2-0 loss.