Johnson labors, White Sox lose to Twins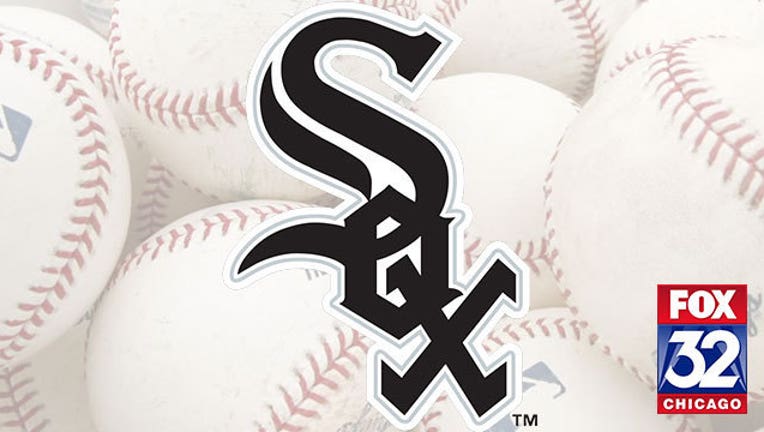 article
CHICAGO (AP) — Erik Johnson worked hard to finish five innings with the lead, but the Chicago White Sox couldn't give him a win.
Trevor Plouffe hit a pair of solo homers, including a tie-breaking shot in the eighth, to lead the Minnesota Twins to a 6-2 win over Chicago on Friday night.
Johnson labored in his second start since being recalled from Triple-A Charlotte on Sept. 1, but allowed just one run on four hits over five innings in a no-decision. He won at Kansas City on Sunday, but struggled with control in this one.
The righty walked five and threw 113 pitches, but wriggled out of serious trouble thanks to six strikeouts and some good defense.
"He got a bit erratic but he worked himself out of some situations," Chicago manager Robin Ventura said.
Johnson escaped a bases-loaded jam in the first without allowing any runs when Avisail Garcia jumped high against the right-field fence and caught Eddie Rosario's liner for the third out. Plouffe lined his first homer to left to lead off the fourth and put Minnesota ahead 1-0, but Adam Eaton gave Johnson and Chicago a 2-1 lead in the fifth with his home run off Ervin Santana.
"The first inning was a tough one," Johnson said, "but just to build off each inning, getting out of there and just grinding one out and throwing up zeroes on the board is the most important thing."
Torii Hunter's RBI double in the sixth off Daniel Webb tied it at 2-all. In the ninth, Eduardo Escobar added a solo shot in the Twins' three-run inning as Minnesota remained one game behind Texas for the second American League wild card.
"We won tonight, but we're already over it," Plouffe said.
Santana came through with his third straight strong start, allowing two runs on Eaton's 13th homer in the fifth, through seven innings, while scattering six hits and striking out six. In his last three outings, Santana (5-4) has allowed just three earned runs in 22 innings and struck out 27.
Plouffe's second homer came off Nate Jones (1-2) and gave the Twins infielder his third career multi-homer game.
Santana got help from Hunter, who threw out two runners in a game for the first time since September 2012 to go with the RBI double.
"He had a good all-around game," Twins manager Paul Molitor said. "Maybe two of the better throws he's made all season."
TAKING A BREAK
The White Sox are using a six-man rotation, and LHP Carlos Rodon will get more rest this time through the order. Rodon will not pitch this weekend, or during Chicago's four-game series next week against Oakland.
Added to the White Sox roster April 20, Rodon is 7-6 with a 3.94 ERA in 125 2-3 innings. He last pitched Tuesday against Cleveland and will go at least nine days between starts.
PAYING UP
White Sox LHP John Danks took the field for pregame warmups wearing a full leprechaun costume, complete with a hat. Danks was paying up on a bet he made with White Sox radio announcer Ed Farmer on the Texas-Notre Dame college football game.
Danks, a native of Austin and Texas football fan, bet on the Longhorns. They lost 38-3 to Farmer's Fighting Irish.
TRAINER'S ROOM
Twins: RHP Phil Hughes (back inflammation) might rejoin Minnesota's rotation next Tuesday against Detroit. . C Kurt Suzuki started after leaving Wednesday's game at Kansas City in the 10th inning with a bruised knee. . RHP J.R. Graham (shoulder inflammation) was activated from the disabled list prior to Friday night's game.
White Sox: 1B/DH Adam LaRoche was back in the lineup at first base after missing three game with right knee tendinitis. . Chicago reinstated RHP Zach Putnam (strained right groin) from the 15-day disabled list before Friday's game. He pitched the ninth on Friday after being out since Aug. 29.
UP NEXT
Minnesota left-hander Tommy Milone (8-4, 3.54) faces Chicago lefty Jose Quintana (8-10, 3.60 ERA) on Saturday night in the second game of the series. Milone is 3-0 with a 0.87 ERA in three starts against the White Sox this season.