Kane scores in overtime, Blackhawks beat Senators 4-3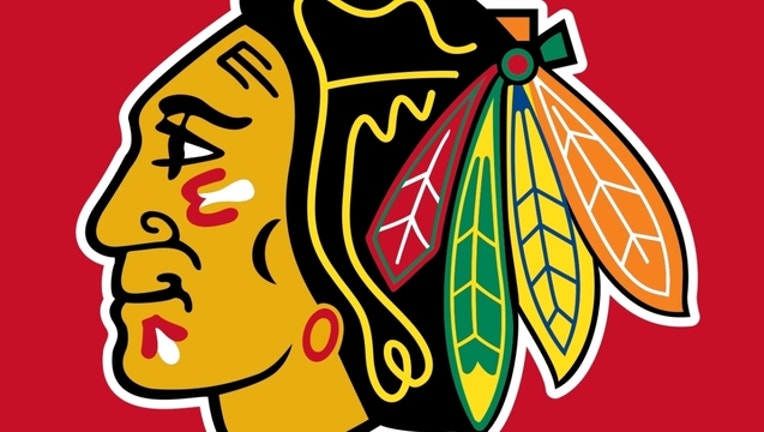 OTTAWA, Ontario (AP) - Patrick Kane and the Chicago Blackhawks spoiled the Ottawa Senators' home opener with a big finish.
Kane scored 38 seconds into overtime to give Chicago a 4-3 victory Thursday night. Alex DeBrincat, Jonathan Toews and Brent Seabrook also scored, and Cam Ward stopped 22 shots.
"It's kind of a good feeling to be down like that and have a comeback win, especially for the first game of the season," Kane said. "It gave us a little confidence, so overall I think everyone was pretty pumped up after the game and happy to get the two points for the first game of the season."
Maxime Lajoie scored for Ottawa in his NHL debut, Colin White and Zack Smith added goals, and Craig Anderson made 37 saves.
"Obviously, Kane gave it to us to get the game, but overall offensively we had so many chances," Senators coach Guy Boucher said. "The key here was we didn't bury it at the moment when it could have hurt."
Seabrook tied it midway through the third, with Kane finding the defenseman alone in front for a one-timer.
"We've kind of been talking about being relentless in here and being resilient," Kane said. "You give up three in the first and Ward really bounced back amazing after that. It's a good way to start. You never want to be down going into the third, but to have it finish like that where you're coming back, tying it up and winning in overtime gives everyone a lot of confidence."
The teams combined for five goals in the first period.
Chicago opened the scoring when DeBrincat used Thomas Chabot as a screen before firing a shot past Anderson. Ottawa tied it when Smith's shot deflected off Duncan Keith. The goal was Smith's first since Feb. 21, also against Chicago.
The Hawks regained the lead when Toews came down the wing and fired a shot off Anderson's shoulder.
The Senators tied it in Lajoie's one-timer, and White made it 3-2 on a power play.
"I never thought (Thursday) morning that I would play my first game and have my first goal in the NHL so I'm overjoyed and really happy," Lajoie said. "The crowd was awesome and all the guys were just awesome about it."
NOTES: Ottawa LW Brady Tkachuk is day-to-day with a mild groin sprain. D Ben Harpur was a healthy scratch. ... Chicago recalled G Collin Delia after Anton Forsberg was injured during the morning skate.
UP NEXT:
Blackhawks: At St. Louis on Saturday night.
Senators: At Toronto on Saturday night.