Minnesota defense fuels 29-12 victory over Northwestern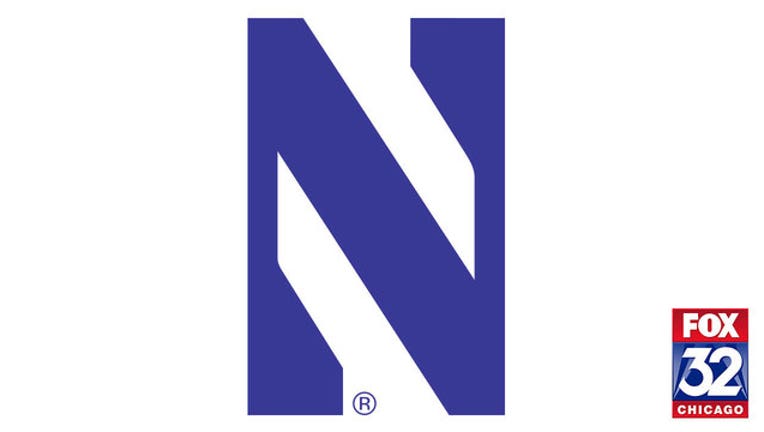 article
MINNEAPOLIS (AP) — Minnesota's defense delivered an overpowering performance. Mitch Leidner provided the finishing touch.
Leidner threw his first touchdown pass in seven weeks and Blake Cashman and Steven Richardson each had two of Minnesota's season-high seven sacks , leading the Gophers to a 29-12 victory over Northwestern on Saturday.
Playing at home for the final time, Leidner found Drew Wolitarsky from 9 yards out with 6:46 left to give the Gophers (8-3, 5-3) a 22-6 lead and then ran in a 12-yard score with 2:31 remaining. The fifth-year senior, who was intercepted once, ended a five-game streak without a touchdown pass.
"It's been long overdue," Wolitarsky said, smiling.
Emmit Carpenter made three field goals and Shannon Brooks totaled 110 yards from scrimmage for the Gophers, whose offense sputtered through most of the afternoon after an 80-yard game-opening march into the end zone and before the late Leidner-led push.
"Hey, find a way to win this thing," coach Tracy Claeys said. "Who cares how anybody has played?"
Clayton Thorson threw for 276 yards and a late score, but the Wildcats (5-6, 4-4) were denied on fourth-and-1 at the Minnesota 16 in the second quarter and fourth-and-1 at the Gophers 13 in the third quarter. They lost two fumbles and failed on both 2-point conversion tries.
"We've just got to learn how to finish," wide receiver Andrew Scanlan said.
CARR CRASH
Austin Carr, the Big Ten's leading receiver, had five catches for 68 yards for the Wildcats before leaving the field a bit woozy from a helmet-to-helmet hit by Minnesota safety Duke McGhee. The targeting penalty, the seventh time this season a Gophers player has received the automatic ejection including two for McGhee, helped set up Northwestern's first score.
"He knows better than that," Claeys said.
Fitzgerald declined to discuss Carr's condition, beyond "he seemed to be doing well" after the game. The 4-yard touchdown run by Justin Jackson with 2:17 left in the third quarter finished the drive and cut the lead to 15-6, but the Gophers weren't deterred.
"Emotions were pretty high at that point, but we're a level-headed team and we didn't let that affect us," said linebacker Jack Lynn, who had 1½ of Minnesota's 12 tackles for loss.
TAKE THAT
Richardson recalled a recruiting visit that Fitzgerald once made to his high school, Chicago's Mount Carmel, that left him feeling snubbed. Richardson, listed at 6 feet and 300 pounds, said Fitzgerald was immediately turned off by his lack of height.
"I saw that guy come into my high school coach's office and just look me up and down and just look at me like I'm way too short to play the game," Richardson said. "It was really nice to play one of these types of game in front of him, just because he doubted you."
EMPTY SEATS
With a kickoff temperature of 30 degrees, including an 18-degree wind chill factor, the Gophers played in front of their smallest crowd (38,162) in eight seasons at TCF Bank Stadium. Less than half of those fans were still in the seats by the fourth quarter. Minnesota's average attendance this year was 43,814, the lowest since 2002 when the team played at the Metrodome.
THE TAKEAWAY
Northwestern: With the Thorson-to-Carr connection quiet even before the star pass-catcher departed the game, the Wildcats were uncharacteristically unproductive on offense until they entered catch-up mode late and padded their statistics.
Minnesota: Eliminated earlier in the day from Big Ten championship game contention, the Gophers can still tie for first place in the West Division by upsetting Wisconsin and having Iowa beat Nebraska. They reached the eight-win mark for the third time in four seasons, a feat not accomplished by the program since 1905.
UP NEXT
Northwestern: Hosting in-state rival Illinois on Saturday, the Wildcats need a win for bowl eligibility. They've beaten the Illini in three of the last four meetings.
Minnesota: Seeking their first victory over Wisconsin since 2003 on Saturday, the Gophers have not won at Camp Randall Stadium since 1994.
"It'd be a great way to top off the year, no question," Leidner said. "I know it's really important to a lot of guys on this team."
___
For more college football coverage: http://www.collegefootball.ap.org and http://www.twitter.com/AP_Top25