Mitchell Trubisky, Bears' offense maintaining focus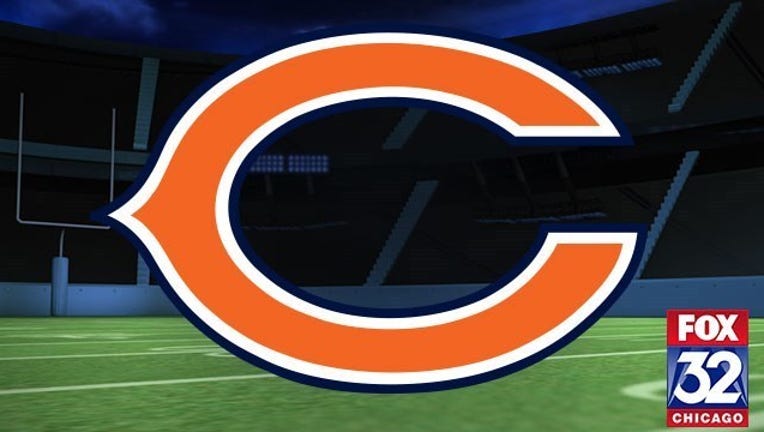 article
LAKE FOREST, Ill. (AP) - Mitchell Trubisky and the Chicago Bears' offense refuse to become mired in mistakes or popular assessments.
Trubisky long ago ditched social media to focus his attention on operating coach Matt Nagy's new offense, and the result has been a 5-3 record and first place in the NFC North at the midpoint.
While the Bears' defense is generally regarded as the major reason for Chicago's rise from last place, Trubisky sees the offense making stready strides forward heading into Sunday's divisional battle with the Detroit Lions.
"There's still areas I have to improve within my game and am still growing in that, but I feel comfortable and confident with where I am as a leader with command of this offense, getting in and out of the huddle, seeing things post-snap," Trubisky said. "I think it's all starting to slow down, so just trying to improve all areas of my game."
Chicago's defense ranks fifth, but the Bears are fifth overall in scoring and also rank first in scoring after opposing turnovers (82 points). And while Trubisky has suffered from fits of wildness, his 96.1 passer rating is just .04 below Lions quarterback Matthew Stafford.
Trubisky completed 28 of 49 for 355 yards with three touchdowns and an interception the last two games, and had several possible interceptions dropped.
"The only thing that I can think of in regards to just our offense and not his accuracy, we've played some pretty solid defenses here the last few weeks," Nagy said. "I think they're underrated, especially the last two weeks with the Jets and Buffalo. Then you go back to the Patriots.
"There's some good schemes and some good players, but that's good for us, that's good for him. There were a couple balls now and then that got away from him. He'll be the first to tell you. I'll be the first to let him know that, but that's OK. We'll keep improving."
Teammates see improvement in Trubisky within the offense in so many ways, they're getting tired of talking about it.
"This is like the 30th time I've had that quetsion," running back Tarik Cohen said. "I say the same thing every time. It's just him being more demanding of us as players and just his leadership outside of what the coaches are telling him - at the line of scrimmage, making those adjustments, audibles and things of that nature."
Trubisky insisted at the outset of training camp that he's off social media for this season, so he said he's unaware of public criticism.
"I don't really check it that often and I don't really have it on my phone," Trubisky said. "So I don't hear any of the outside noise, whether it be positive or negative. I just have a lot more time, and my focus is elsewhere; within football and my family and everything else I've got going on."
Some players spend much of their off time on social media.
"Most of it last year had been negative, so it's just a lot of negativity that I blocked out of my life," Trubisky said. "I'm able to just focus on what I needed to do and who I want to be as a player and as a person. It has been a good thing for me just getting off that."
Trubisky's accuracy has slipped at a time when he didn't have wide receiver Allen Robinson as a target due to a groin injury. But that could change this week. Robinson went through a full Wednesday practice for the first time since before missing two games after he tried to play through his injury.
It's also possible tight end Adam Shaheen could be back from a foot injury suffered in preseason.
The defense also had good injury news when linebacker Khalil Mack had his first full practice since suffering an ankle injury against Miami on Oct. 14.
Now it's up to Trubisky and the offense to find a groove, even while heaviliy scrutinized.
"I think any time you are drafted as a quarterback early and high in the draft, you're always gonna be critiqued," Nagy said. "But again, the only thing that he needs to worry about is what I think about him and what people in this building think about him. Everybody's entitled to their opinion and that's OK, that's fine, there's nothing wrong with that.
"But as long as he just understands that the only thing that matters is what we think, nothing will affect him."
___
More AP NFL: https://apnews.com/tag/NFL and https://twitter.com/AP_NFL