No Bull: Wade, Butler, Rondo stand ground on strong comments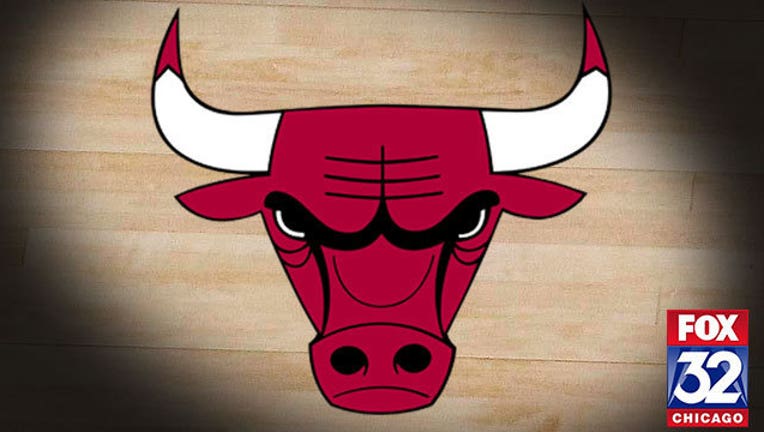 article
CHICAGO (AP) - Dwyane Wade and Jimmy Butler weren't backing down after questioning the Chicago Bulls' desire. Rajon Rondo wasn't issuing any retractions for firing back at them.
There was an uneasy detente in place Friday for the three leaders of the scuffling Bulls, who are now answering questions about their ability to get along, not just why they aren't winning more.
All three were fined. None were suspended. Wade and Butler were dropped from the starting lineup Friday night against the Miami Heat, while Rondo remained in a backup role.
All this comes after a two-day stretch when some of the best action of the Bulls' season took place in front of microphones and at a keyboard.
Rondo said he "absolutely" felt he needed to defend the younger players after Wade and Butler teed off on the team following a rough loss to the Atlanta Hawks on Wednesday. He did just that on Instagram the following day while calling out the two stars and insinuating that they were overriding Fred Hoiberg when it came to the game plan - a notion the coach shot down.
Wade insisted he has "no issue, no problems" with Rondo. He also made it clear he has no regrets about his comments, shaking his head no.
Butler said he has no issues with Rondo, that he has a right to speak his mind.
"I like it. I like controversy," Butler said.
Hoiberg and management were not amused. With Wade and Butler coming off the bench, Paul Zipser and Doug McDermott started.
"It's not how we want to operate," general manager Gar Forman said of the uproar. "It is totally unacceptable, and we made it very clear to the players that were involved that it's unacceptable. It's a distraction that's not needed. I think it's a detriment to team growth. We have visited with the players that spoke out at length and we have dealt with that internally. We've also visited with our team and we've talked about the issue with our entire team."
Forman spoke for about 90 seconds and did not answer questions.
The controversy is just the latest issue for a struggling team. The Bulls came into Friday's game eighth in the Eastern Conference at 23-24 after missing the playoffs for the first time since 2008.
The players held a lengthy meeting prior to the shootaround that Forman and executive vice president of basketball operations John Paxson were in on, and everyone involved said the younger players had a chance to speak. Hoiberg said he also met with Wade, Butler and Rondo on Thursday.
"Certain comments were made," Rondo said. "I feel like I needed to make a statement for my team. One thing that I loved about this team that was different from the past, the last couple years of my career, is when I got here the young guys - they were in the gym. I love to come back by myself at night. When I came back there were seven, eight guys here getting work in."
So when the stars blasted the team's desire after Wednesday's loss, with Wade in particular questioning the younger players, Rondo took issue.
On Instagram, he said the veterans he played with in Boston never took days off. That seemed to be a direct shot at the 35-year-old Wade, who rarely practices and sometimes sits out the back end when the Bulls play on consecutive nights.
"I could take that as a personal attack," Wade said. "But what's that going to do for me? Come in here and fight Rajon because he said his vets practiced every day? I'm 35. I'm not practicing every day. That's very clear. Everyone has their own things. My vets did different things, too. They were very successful with what they did in Boston.
"I took it as a human being expressing himself and feeling he wanted to come out and say something regarding the young guys on the team, and he felt it was portrayed different," he continued. "And that's his leadership. That's his way of leading. Just like my way of leading is my way of leading. When I come out here and I smile and say all these positive things, that's my way of leading. And when I come in and say I'm pissed off, that's my way of leading at that time."
It's been a rocky first season in Chicago for Rondo, who signed a $30 million, two-year contract.
He came to Chicago with a history of clashing with coaches and has gone from starting to being benched to serving as a backup. Along the way, he served a one-game suspension for conduct detrimental to the team, and his future with the team is certainly in question.
The Bulls might not have signed him had they known Wade and Michael Carter-Williams would become available. Wade agreed to join his hometown team on a $47 million, four-year deal a few days later after he felt Miami lowballed him, and Carter-Williams came in a trade with Milwaukee in October.
For what it's worth, Wade insisted he has no regrets about signing with the Bulls.
"I've been happy," he said. "The process of losing ball games is never fun. ... I'm not having fun being an average team, from that standpoint, but I am enjoying the journey."