Raptors snap 11-game losing against Bulls with 122-120 win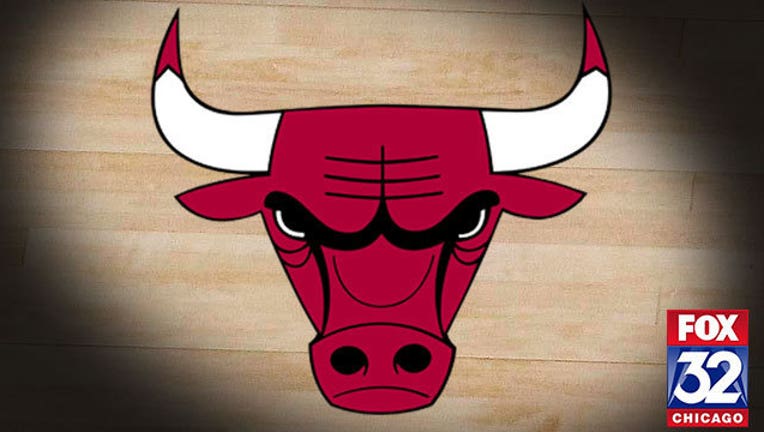 article
TORONTO (AP) - DeMar DeRozan had 42 points, and the Toronto Raptors snapped an 11-game losing streak against the Chicago Bulls by rallying for a wild 122-120 overtime win on Tuesday night.
DeRozan shot 17 of 38 from the floor and also collected eight assists. Cory Joseph had 19 points for the Raptors, and Serge Ibaka scored 16 before he was ejected for his role in a memorable fight with Robin Lopez during the third quarter.
Jimmy Butler had 37 points for the Bulls, and Rajon Rondo finished with 24. It was Chicago's first loss to Toronto since Dec. 31, 2013.
Following a Butler 3-pointer with 3:58 remaining in the third quarter, giving Chicago a 16-point lead, Lopez swatted the ball out of the hand of Ibaka. The two squared up in the middle of a crowd and Lopez swung and missed Ibaka, who returned in kind, barely connecting with the head of the center.
Lopez and Ibaka were ejected following a long review period. Chicago forward Nikola Mirotic and Raptors assistant coach Jamaal Magloire received offsetting technical fouls after getting into a shoving match following the melee.
The Bulls opened a 109-94 lead on Paul Zipser's 3-pointer with 6:39 left in the fourth. But the Raptors responded with a 15-0 run, tying the game on Joseph's layup with 1:50 remaining.
Toronto grabbed the lead for the first time on a turnaround jumper from DeRozan with 1:23 to play in overtime.
Denzel Valentine missed a 3-point attempt on Chicago's next possession and Patrick Patterson had a tip-in layup to make it 119-115 Toronto with 44.7 seconds remaining.
The Raptors lead the NBA with 18 comeback victories after trailing by 10-or-more points.
TIP-INS
Bulls: A pregame moment of silence was observed in honor of former Bulls general manager Jerry Krause. The team confirmed his death on Tuesday. ... In their 11-game winning streak over the Raptors, Chicago used 10 different starting lineups, before using an 11th different one on Tuesday. ... The Bulls' 11-game winning streak was their longest against the Raptors since a 15-game streak from Dec. 18, 2002-Dec. 29, 2006.
Raptors: G Kyle Lowry (right wrist) missed his 14th straight game. ... DeRozan matched his career high with his 54th 20-point game, set during the 2015-16 season. ... The Raptors improved to 5-0 when wearing their throwback Toronto Huskies blue uniforms.
UP NEXT
Bulls: Host Detroit on Wednesday, needing a win to earn a season split of their four-game series.
Raptors: Visit Miami on Thursday for the third of four meetings between the teams this season.