Rodon, White Sox top winless Twins 3-0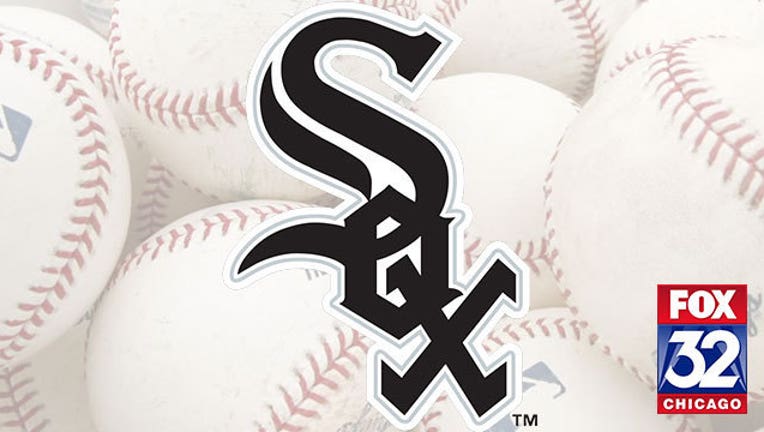 article
MINNEAPOLIS (AP) - The revamped Chicago White Sox have had no shortage of contributors to their strong start to the season.
Third starter Carlos Rodon and journeyman backup outfielder Jerry Sands were the latest to join the list.
Rodon worked his way out of trouble several times to complete six scoreless innings, Sands hit a two-run homer and the White Sox kept the Minnesota Twins winless with a 3-0 victory on Wednesday night.
"You want a lot of guys chipping in and doing something to help you win games," manager Robin Ventura said. "It's not like we're clubbing people 11-0 and everybody's getting four hits a night. You're seeing guys come through."
The 0-8 Twins sure aren't. They've been outscored 33-13 this season.
"Three runs seems like a big mountain right now," manager Paul Molitor said.
The Twins struck out nine times and lead the majors with a whopping 88 whiffs. They went 0 for 6 with runners in scoring position and fell to an abysmal 5 for 61 this season, an .082 batting average.
The only other winless team in the majors is Atlanta, also 0-8. The Twins beat the Braves in that epic seven-game World Series in 1991, so some 25th anniversary this season is turning out to be for the two teams. The last 0-8 start in the majors was by Houston in 2010.
Rodon (1-1) needed 107 pitches to make it as far as he did. He walked five, including the leadoff man twice, but the Twins left the bases loaded in the sixth after filling them with one out. David Robertson pitched a perfect ninth inning for his fourth save in as many attempts, and the White Sox (6-2) raised their road record to 5-1.
"That's obviously how they're hoping to construct the roster, so that you have everybody and you have different pieces that you can plug in different places," said Sands, who was in the starting lineup for the first time this season.
Phil Hughes (0-2) gave up the one-out homer to straightaway center field to Sands in the seventh. That was his last batter, but the right-hander pitched well enough to warrant a better outcome. He struck out seven without a walk.
Hughes threw the same cut fastball he struck Sands out on the first two times he faced him, but this one caught too much of the plate.
"When things aren't going well," Hughes said, "those are especially magnified."
Rodon struck out five in a six-batter stretch his first time through the Twins lineup. The 23-year-old lefthander was more vulnerable in the subsequent at-bats, but he didn't cave.
Miguel Sano's walk and Trevor Plouffe's single gave the Twins a lift to start the sixth inning, but Rodon struck out rookie Max Kepler and retired Kurt Suzuki on a foul popup behind the plate to leave the bases loaded.
"You walk guys like that? Just keep on pitching. Keep on going," Rodon said.
Said Ventura: "His strength and endurance is something that's going to be a calling card for him, because he can continue on. Right there, he's throwing too many pitches, but as the game's going on you can see him getting stronger."
DIVISION DOMINANCE
Rodon is 4-1 with a 1.99 ERA in nine career appearances against AL Central teams. Including his last eight turns of last season, he has 10 consecutive quality starts of six innings or more and three runs or fewer.
TRAINER'S ROOM
White Sox: Sands played in place of regular DH Avisail Garcia, who is 1 for 12 in his career against Hughes with five strikeouts.
Twins: LHP Glen Perkins was in the process of conferring with the team's medical staff about treatment for his injured shoulder, which will keep him on the DL longer than the minimum 15-day stay.
UP NEXT
White Sox: RHP Mat Latos (1-0, 0.00 ERA) will take the mound Thursday afternoon for the series finale, looking to follow up on a stellar debut with the team. He surrendered just one hit over six scoreless innings last week for the win at Oakland.
Twins: RHP Ervin Santana (0-0, 2.25 ERA) will make his third start of the season Thursday. He gave up two runs over seven innings with six strikeouts last September to beat the White Sox in his only appearance against them in 2015.