Royals score 7 in 9th to beat White Sox 8-7; Perez hurt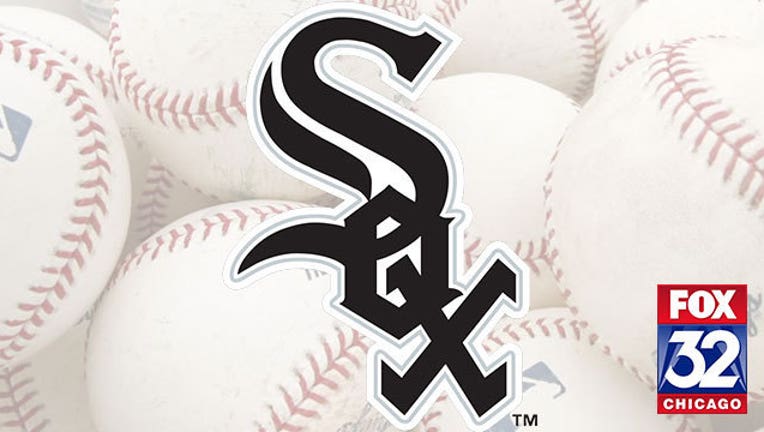 article
AP - Brett Eibner, playing his second big league game, singled to cap the biggest ninth-inning comeback in Kansas City Royals history, a seven-run rally off David Robertson and Tommy Kahnle that lifted the World Series champions over the Chicago White Sox 8-7 Saturday.
Kansas City's Salvador Perez was injured in the ninth when third baseman Cheslor Cuthbert slid with a forearm and elbow into the left thigh of the All-Star catcher, who called off Chien-Ming Wang (3-0), settled under Adam Eaton's foul popup about 30 feet from the plate near the third-base line and snagged the ball just before he was hit.
Perez immediately raised his right arm, signaling for assistance. Two minutes later, Perez hobbled off the field with his arms draped over the shoulders of manager Ned Yost and an athletic trainer.
Held to six hits through eight innings, the Royals doubled their total in the 32-minute bottom of the ninth and overcame a six-run deficit for the first time since beating San Francisco on June 22, 2008. The inning included four walks, two of them intentional, and four runs scored with two outs.
Chicago lost for the 13th time in 17 games.
Eibner, a 27-year-old who made his big league debut Friday, had two hits in the inning — the second and third of his big league career. The designated hitter drove in the game-ending run with a full-count single on the 10th pitch of his at-bat against Kahnle (0-1). Eibner grounded a 98 mph fastball on the low, outside corner to the right of a diving Jose Abreu at first, and Drew Butera, who had replaced Perez, raised an arm in triumph as he crossed the plate.
Robertson relieved with a 7-1 lead in a non-save situation and threw a called third strike past Paulo Orlando before Cuthbert singled and Eibner doubled on a fly that dropped behind right fielder Adam Eaton, who lost the ball in the sun.
A walk to Omar Infante loaded the bases, and Robertson forced in a run when he walked Alcides Escobar after getting ahead 1-2 in the count.
Whit Merrifield, who made his big league debut May 18, hit a hard grounder up the middle that deflected off Robertson's glove and into right field as two runs scored, cutting the deficit to 7-4. Lorenzo Cain hit into a run-scoring forceout to shortstop, easily beating second baseman Brett Lawrie's relay to first to avoid what would have been a game-ending double play. Eric Hosmer followed with an RBI double to deep right-center, pulling Royals within a run.
Kahnle relieved Robertson, who threw 29 pitches, and Butera doubled on his third offering, driving the ball on one hop to the left-field wall.
Butera advanced on a wild pitch. Orlando was intentionally walked and took second on defensive indifference, and an intentional walk to pinch hitter Jarrod Dyson loaded the bases for Eibner, who fouled off three 2-2 pitches, took a ball and fouled off another before the winning hit.
Tyler Saladino and Avisail Garcia each homered and drove in three runs as Chicago built its lead. The bottom four White Sox hitters — Lawrie, Avila, Garcia and Saladino — went a combined 8 for 16 with six runs.
Chicago starter Carlos Rodon gave up one run and six hits in five innings in a no-decision. Royals starter Yordano Ventura allowed seven runs, six earned, and nine hits in seven innings. Ventura is 2-4 with a 7.16 ERA in his past six starts.
TRAINER'S ROOM
Royals: RHP Chris Young (right forearm strain) was reinstated from the disabled list and put in the bullpen. LHP Brian Flynn was optioned to Triple-A Omaha, where the Royals want him to transition back to being a starter. ... DH Kendrys Morales, who has not played since Tuesday because of swelling on his right middle knuckle, probably will return Monday against Tampa Bay.
UP NEXT
White Sox: LHP Chris Sale (9-1), who leads the AL in wins, complete games (three) and opponents' batting average (.179), is to start Sunday's series finale.
Royals: RHP Edinson Volquez (5-4) has a 2.06 ERA at home this season and a 6.55 ERA on the road.