Sale, Kershaw nearly have same line, White Sox beat Dodgers 4-2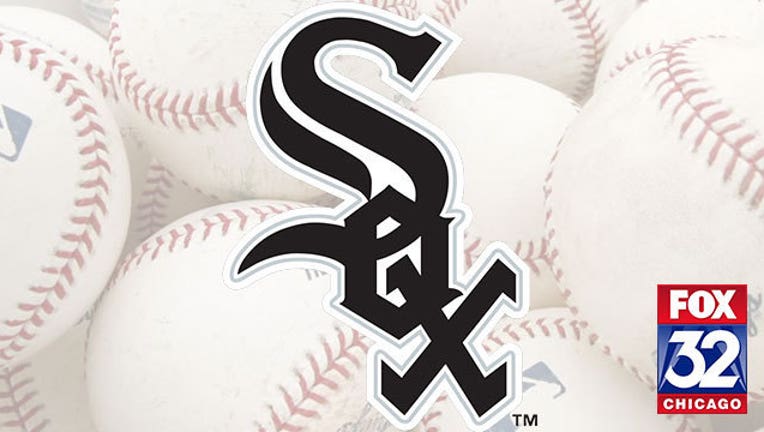 article
GLENDALE, Ariz. (AP) — Chris Sale pitched 5 1-3 innings and Clayton Kershaw went nearly that far in a matchup of aces Saturday, with the Chicago White Sox beating the Los Angeles Dodgers 4-2.
Sale made his Cactus League debut after pitching in a "B'' game earlier in the week. He allowed two runs and six hits, walking one and striking out three. The lefty is set to start on opening day.
"There's a big difference in getting out on the big field with the crowd there, the music playing," Sale said. "I was jacked up for it."
Kershaw gave up two runs and six hits, walking none and striking out four. Jerry Sands and Tyler Saladino hit RBI singles in the second.
Kershaw struck out four, did not walk a batter and, pitching on his 28th birthday, felt he had a good day.
"At one point or another today, I felt like I used all my pitches effectively," he said. "I gave up a few hard-hit balls, but some bloopers that found some holes, too. But overall, I felt like I'm on a decent progression for sure."
Kershaw also picked off his second batter of the spring; he had 10 last season.
"It can get you out of some jams," he said. "It's something I worked on for sure."
Alex Guerrero hit a solo homer off Sale in the fourth. Howie Kendrick hit a run-scoring triple in the third.
For the Sox, Sands and Dioner Navarro each had two hits.
Kendrick and Kike Hernandez had two hits each for the Dodgers.
DODGERS EYING THOMPSON
The Dodgers are giving a long look at athletic outfielder Trayce Thompson, who played center field Saturday. Thompson, the brother of Klay Thompson of the Golden State Warriors, "can do a lot of different things," manager Dave Roberts said. "We want to see him as much as we possibly can, putting him in center, in left a little bit, in right a little bit."
Thompson made an outstanding catch on a line drive to center by Avisail Garcia.
"It was definitely nice to make that catch," Thompson said. "There have been a couple balls that been inches away from my glove that I feel I usually make."
Though Thompson can play any outfield spot, "I feel like I'm a center fielder," he said. "I want the ball. I've always had that mentality. I pride myself a lot on my defense."
TRAINER'S ROOM
Dodgers: X-rays on outfielder Andre Ethier, who fouled a ball off his right shin Friday, came back negative. "It's good news," Roberts said, adding that he believes Ethier will be ready for opening day. ... Pitcher Hyun-Jin Ryu had no ill effects from a bullpen session on Friday and should be ready for another one in a few days, Roberts said. Ryu missed last season with a shoulder injury.
White Sox: Adam Eaton (sore shoulder) started his first game in the outfield. Eaton, who has been hitting in games, said he could have played the field earlier but wanted to be cautious in his full return.
Eaton has mostly been a center fielder for the Sox, but with Austin Jackson slated for center this year, Eaton figures to play more in left and right. Eaton said he played right in college and has played perhaps "100-plus" games in left with the Arizona Diamondbacks and in the minor leagues. He played left in this game.
"It's good to work with Austin in center field," Eaton said. "He's a good communicator and he knows his hitters."
STARTING TIME
Dodgers: Kershaw's ERA is now 1.80.
White Sox: Sale threw 85 pitches. He plans to throw up to 100 in his next start, then back off to lighter load in his final start before pitching the first regular-season game at Oakland on April 4.
"My body feels great," he said. "My arm feels great. That's half the battle while we're down here."
UP NEXT
Dodgers: Scott Kazmir will start Sunday against Milwaukee in a split-squad game, while Mike Bolsinger will pitch at home against San Diego.
White Sox: Jacob Turner will start Sunday against Oakland's Sean Manaea.