Smith-Rivera leads Georgetown over DePaul, 70-53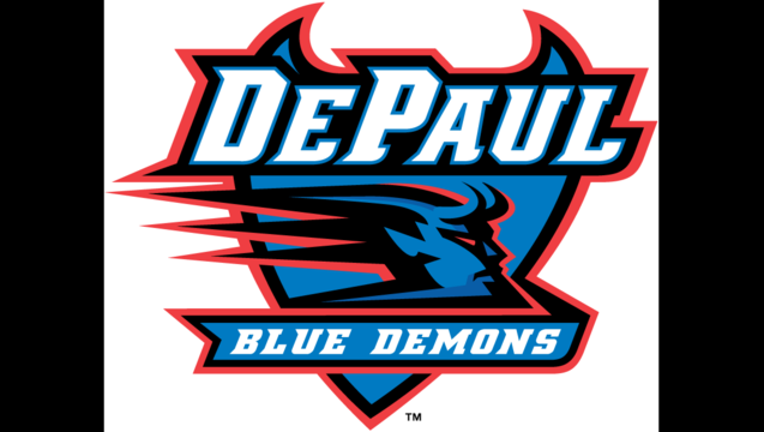 article
NEW YORK (AP) — John Thompson III sounded like a coach whose team had just ended a six-game losing streak.
"Oh, man, it feels a lot better than losing," he said after Georgetown beat DePaul 70-53 in the first round of the Big East Tournament on Wednesday night at Madison Square Garden.
"You go through the stretch that we've been through. It's hell. It's really, really hard. You go through a stretch where we're not winning, but they fought. Every single game we fought. I keep saying, 'OK, it's going to turn around, it's going to turn around, it's going to turn around.' Having the big fella back, being here in this city, being here in this building, this tournament, it feels good. It feels good."
The "big fella" was center Bradley Hayes who returned after missing six games with a broken left hand. He had 10 points but his presence in the paint helped the Hoyas' defense.
"It's a huge difference, and it goes above and beyond what shows up on (the state sheet)," Thompson said. "Bradley gives his teammates confidence. You know, they feel safe when he's on the court. I said earlier it's kind of like he's Linus' blanket; they feel safer when he's out there. Glad to have him back. Very, very glad to have him back."
The Hoyas also got a big second-half boost from D'Vauntes Smith-Rivera, who scored 15 of his 20 points in the final 20 minutes as Georgetown pulled away.
Smith-Rivera, a second-team All-Big East selection and the fifth-leading scorer in the conference with a 16.3 average, took over in the second half, scoring 11 points in the Hoyas' 16-2 run that gave them their first 18-point lead of the game, 55-37 with 8:56 to play.
"Every game from here on out is a must-win for everybody. Not just me because of my last year, but it's Brad's also," Smith-Rivera said. "You just don't want to reflect on mistakes and things we can control and say we could have, would have or should have. We can turn it around now."
The eighth-seeded Hoyas (15-17), who snapped a six-game losing streak, will face top-seeded and third-ranked Villanova in Thursday's quarterfinals.
"We're excited," Hayes said of the quarterfinal matchup against the team that beat them twice, once without Hayes. "This time we're going to show them we're not going to lay down. We want it bad. Everybody on our team wants it really bad. I'm pretty sure they want it just as bad, too. I think we're going to push it a little bit harder and hopefully we come out successful."
L.J. Peak added 10 points for Georgetown, which shot 50 percent for the game (23 of 46) while holding the Blue Demons (9-22) to 37.9 percent (22 of 58). The Hoyas were third in the conference this season in field goal percentage defense (41.1).
Eli Cain scored 14 points to lead the ninth-seeded Blue Demons, who end the season on a four-game losing streak. DePaul has lost eight of its last nine Big East Tournament games.
"When you play in a tournament situation both teams are playing for their lives," DePaul coach Dave Leitao said. "You pay a price for it and Georgetown did a really good job of making us pay a price for it."
Georgetown closed the first half on an 8-0 run to go up 35-24. Kaleb Johnson converted a layup as time ran out and a review by the officials ruled it came too late.
Georgetown shot 50 percent (12 of 24) in the first half while the Blue Demons were 9 of 29 (31 percent).
TIP-INS:
DePaul: Cain was selected for the All-Big East freshman team, the third straight year a Blue Demon was so honored. His teammates Billy Garret Jr. and Tommy Hamilton IV were named to the team after their freshman seasons. ... Cain came into the game leading the conference in 3-point field goal percentage (43.7). He was 0 for 2 in the game.
Georgetown: Smith-Rivera is the only player in the Big East to be in the top 10 in seven statistical categories. ... Georgetown has been to the postseason in all 11 seasons under coach John Thompson III. ... Seated behind the Georgetown bench were Naismith Memorial Hall of Famers John Thompson Jr. and Patrick Ewing. ... Georgetown and Connecticut are tied for the most Big East Tournament titles with seven.
UP NEXT:
DePaul: Season over.
Georgetown: will face Villanova in Thursday's quarterfinals.