Trout homers, reaches 4 times as Angels beat White Sox 3-2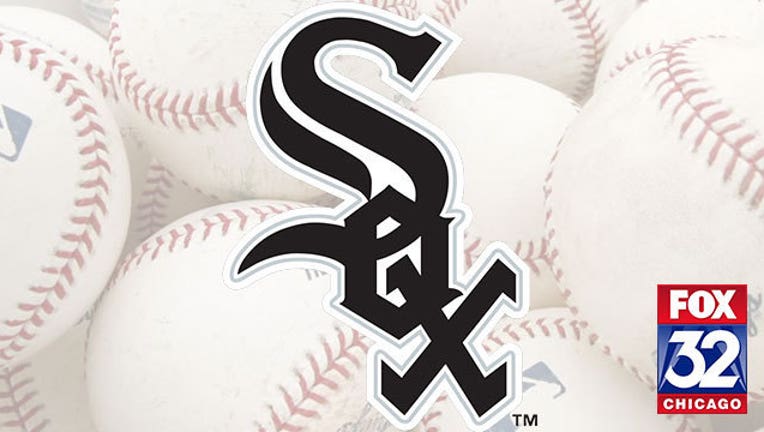 article
CHICAGO (AP) - Jered Weaver received plenty of scrutiny as hip, neck and flexibility problems lowered his fastball velocity to 78 mph during a miserable spring training.
The three-time All-Star still isn't throwing that hard, but he sure was effective in a seven-inning stint on Thursday as the Los Angeles Angels used a two-run homer from Mike Trout to beat the Chicago White Sox 3-2 and close a 10-game trip.
Melky Cabrera's solo homer in the seventh was the lone run off Weaver, who allowed three hits amid masterful command and a mix of pitches that topped at 86 mph.
But Weaver (2-0), apparently still stinging from the criticism he's received, didn't want to talk about it.
"Carlos (Perez) called a great game, Trout hit a homer and Huston (Street) shut the door," Weaver said.
He repeated a variation of that answer four times to all questions, except when asked if he thinks his fastball is improving.
"You guys tell me," he replied.
Trout, who connected on a fastball from John Danks (0-3), driving the ball 419 feet to left-center with two outs in the fifth, didn't mind talking about the 33-year-old right-hander.
"Each outing he's getting better," Trout said. "Velo is coming back. He's out there hitting his spots. He's a competitor."
Perez's squeeze bunt increased the lead to 3-1 in the eighth. Todd Frazier homered in the ninth off Street, who got his fourth save in four chances.
Los Angeles went 5-5 on its trip despite scoring 21 runs in the final six games thanks to Weaver, who didn't get out of the fifth inning in his last start.
"The crispness on his fastball definitely helps his secondary pitches," Angels manager Mike Scioscia said. "But even if he doesn't gain velocity, the execution of pitches today was really great."
Danks (0-3) allowed five hits and five walks in six innings. He has lost six straight starts dating to last season.
"It was a grind, for sure," Danks said. "At this point, I'm not worried about how it looks. I'm just pleased to keep us in the game. Certainly we need to be sharper than that and we will."
The White Sox, off to their best start in 10 years, came in leading the AL Central for the 12th day this season — one more than during the previous three years combined.
The weak link in a strong rotation for the White Sox had been Danks, who lowered his ERA from 7.94 to 6.23. The left-hander walked three over the first two innings, but got out of jams as the Angels continued to struggle.
Albert Pujols popped to shortstop with two on in first in an 0 for 4 day that left him hitless in the series and batting .148.
But Trout, who was hitting .220 after Tuesday's loss, has gone 5 for 6 in the past two days. He reached base four times in the series finale with a single and two walks after working on his swing.
"Not necessarily changing my swing," Trout said, "just better balance."
TRAINER'S ROOM
Angels: LHP Tyler Skaggs (Tommy John surgery) allowed two runs, three hits and three walks 3 2/3 innings in his third rehab start Wednesday for Triple-A Salt Lake. "He got his pitch count a little high, but it's definitely a step in the right direction," Scioscia said. ... Daniel Nava (knee) has been taking throws at first base, but hasn't hit yet.
White Sox: They are the only big league team without a player on the disabled list. Every other club has at least two.
STREET'S MILESTONE
Street also gave up two walks in a shaky ninth, but Austin Jackson's deep fly to left with two on gave him his 319th save, tied for 18th with Todd Jones.
UP NEXT
Angels: Their first home game in 12 days comes Friday night against Seattle ace Felix Hernandez (1-1, 1.00 ERA). Angels righty Nick Tropeano (1-0, 0.84) has allowed one run in 10 2/3 innings since being called up to replace Andrew Heaney (elbow).
White Sox: The homestand concludes with a three-game series against AL West-leading Texas. Chicago's Jose Quintana (1-1, 2.55) is to start Friday night against fellow lefty Martin Perez (0-1, 3.44).